Jay Versace is an American comedian and music producer whose short online videos acted as the catalyst for him for discovering who he really was. Gathering inspirations from his own life experiences, Jay makes his comic vines with perfect timing and the most iconic, animated facial expression.
While he makes his videos look like plain sailing, it wasn't easy for Jay to follow the path due to the lack of internet in the house. But now as he has embarked as an influencer, Jay always uses his platform to amplify Black spirituality, creativity, and mental health.
Is Jay Versace Dating?
Growing up in a religious black Christain family, Jay always knew that opening up about his sexuality would be hard. One day at the end of 2016, Jay decided to come out as gay to his family so, he texted a long paragraph to his mom. Ever since then Jay felt free.
Furthermore, he also posted a message on his Snapchat where he stated that his attraction toward people does not limit to one specific gender.
Delving into his love life, Jay also appeared on YouTuber Alyssa's My Boyfriend does my makeup video. Alyssa is not his real-life girlfriend but they are indeed good friends.
But when it comes to his dating life, Jay seems to be single for now. 
Jay Versace Parents
Jay Versace was raised by his mother Nikesha "Dolly" Gunter and his step-dad in Pleasantville, New Jersey. 
In conversation with the Gay Times, Jay also revealed that he grew up alongside a little brother just a couple of houses down from his local church.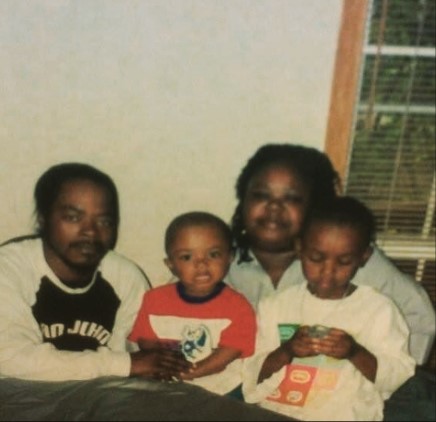 His step-father died of illness back in 2014 and his mon Nikesha also passed away on 18th May 2022. While the cause of death of his mom is yet to be unveiled but the Gofundme page which is helping Jay's family financially after they were financially exhausted while supporting Dolly's medical bill suggests that Dolly died due to some medical issues or sickness.
His mother Dolly was a passionate music lover who also loved baking and throwing parties with bright smiles.
Talking about the siblings of Jay, he has a younger brother and is also said to have a sister. Back in November 2018, Jay posted a picture with a girl on his Instagram captioning it "my blood sis." 
Jay Versace's Net Worth
Blossoming content creator Jay Versace is not just limiting his talents as social media star but is also currently exploring his talents in music production. The 2016's "funniest teenager on the Internet" Jay is best known for his hilarious one-man skits and shriek video.
He also performed in the TV show "The 90s."
Now as a social media personality, YouTuber, actor, and music producer Jay may muster a good sum of money whereas his net worth is estimated to be around $700k.
Short Wiki
Jay Versace was born on 24th January 1998, in Pleasantville, New Jersey, and his real name/ full name is said to be Jay Versace Gunter.

Jay was inspired to start a musical career by people who were experienced in the very field.

When Jay started his production setup it was just Ableton.

His original dream was to be either a photographer or artist and he never had thought of doing comedy.

Jay's mother always used to say to him that he won't be considered grown up until he is 18 years of age, so, Jay saved his money until 18 and moved to L.A. at the age of 18.

During his childhood, Jay's mom used to consider the internet and cables unnecessary so, they didn't have them in the house. So, he had to reach his arm out of his bedroom window or even go to the bottom of his garden to connect with his neighbor's Wifi connection.