Ever since Chayce Beckham has appeared on American Idol, he has been able to amaze both the judges and the audiences with his soulful performance. He's the one whom Katy Perry praised saying he sounds like the heart of American.
Although Katy previously assumed that he's top 5, it'll be exciting to see how far Chayce's journey continues in American Idol and hopefully beyond.
So far, he has been able to conquer millions of hearts and is getting a lot of love from all over the world. But is there anyone special who's getting Chayac's love? Find out everything about Chayce Beckham's personal life here.
Is Chayce Beckham Dating?
There is no doubt that Chayce has a ceaseless love for music. But he seems to be so immersed in pursuing his dreams that he's doesn't seem to have time for dating.
The 24 years old American Idol contestant seems to be single now. Although his relationship status on Facebook states that he's in a relationship, there's no attestation of him having a girlfriend.
Find Out: Is Hunter Metts Dating? His Girlfriend And Personal Life Details!
His Instagram handle is filled with pictures from American Idol and his performances and doesn't give the slightest of insight into his possible dating life.
His Family and Parents
On the basis of Chayce Beckham's social media posts, it seems that he opts for privacy in his love life. However, the singer doesn't seem to be hesitant in updating about his family life on social media.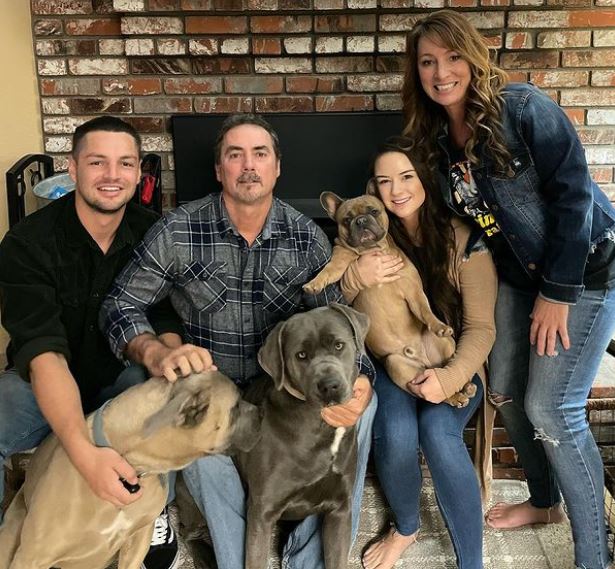 Chayce loves spending time with his family and their dogs. If you go through his Facebook profile you'll come across the pictures that he took with his sisters while fishing.
You May Like To Know: Is Grace Kinstler Dating? Boyfriend, Parents, Weight Loss
His parents, whose names are not still known, are been very supportive towards him and his musical career. His sister's name is Tiffani Beckham.
Short Wiki
Chayce Beckham was born in the year 1997 and is currently at the age of 24.
 
His home town is Apple Valley, California.
 
Apart from singing and songwriting, Chayce Beckham loves surfing, skating, and fishing.
 
Before auditioning for American Idol, Chayce struggled with Alcoholism. Music gave him something positive to look forward to after he started feeling down about life and found drinking too much.
 
Prior to gaining fame from American Idol, Chayce was a band member of 'Sinking Sailors' which performed mostly reggae music.
Read More: American Idol Cassandra Coleman Wiki, Age, Family, Dating Life