The American diplomat and political scientist Condoleezza Rice previously served as the 19th U.S. national security advisor.
She is the director of the Hoover Institution at Stanford University.
Condoleezza Rice is also an author, pianist, and golfer.
Is Condoleezza Rice Married?
Condoleezza Rice's professional career has given her a platform to give her voice. Her success in her career has garnered people's interest in both her personal and professional lives.
"Does Condoleezza Rice have a husband?" is one of the many questions that people are curious about in her personal life.
Well, Condoleezza has never been married and she doesn't have a husband.
According to an interview published in Tampa Bay Times in 2009,
"Condoleezza Rice has never been married and has no children. She keeps her personal life private, but it is well known that she is an accomplished pianist, loves football and playing golf, and is fluent in several languages, including Russian. The 54-year-old's plans include returning to her academic career at Stanford University's Hoover Institution and writing two books - one a tribute to her parents, and another on international affairs."
The American diplomat has talked about her relationship status and married life in some of her interviews in the past.
She was once asked if she would consider that she have lived a fulfilled life if she had never married or had her own family to which she replied,
"Yeah, I will. I won't have kids [laughs] but I may still get married. But I would have lived a very fulfilled life if I had gotten married and had kids, too. But I'm very religious and I at some very deep level believe that things are going to work out as they're supposed to. The key is to be open to that and to appreciate the life that you've been given."
This interview with published in 2010. 13 years later, Condoleezza Rice doesn't have a husband as she has never been married.
You May Like: Linsey Davis Husband (Updated 2023) Children, Salary, Net Worth
Condoleezza Rice Partner
Condoleezza has always kept her personal life private so many might not know about her relationship status.
The privacy in her personal life has given birth to many rumors related to her love life and sexuality.
There are rumors of her being engaged to professional American football player Rick Upchurch in the 1970s.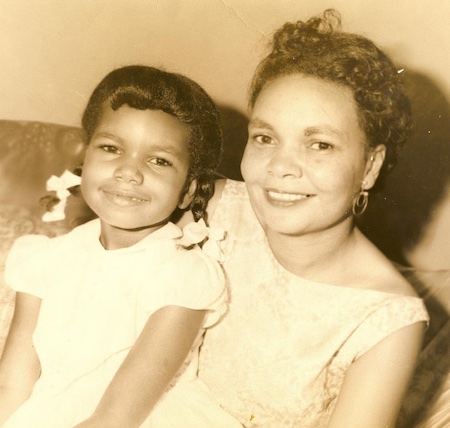 However, they ended their relationship as Condoleezza knew that their relationship wasn't going to work.
Likewise, there are many assumptions made about why she is not married and why she does not have a husband.
There is hearsay about her being a lesbian and she has been in a relationship with her longtime friend and filmmaker Randy Bean.
However, Condoleezza is not lesbian and she has never commented on the rumors of her dating Randy Bean.
Suggested Read: Bob Woodruff (Updated 2023) Wife, Family, Children, Net Worth
Parents And Siblings
Her parents' names are Angelena Rica and John Wesley Rice Jr.
Her mother was a teacher who taught science, music, and oratory. Likewise, her dad was a high school guidance counselor.
John was the dean of students at Stillman College, a historically black college in Tuscaloosa, Alabama.
When Condoleezza was 30 years old, she lost her mother to breast cancer. Angelena was 61 years old when she died in 1985.
After the demise of his wife, John got married to Clara Bailey. He was married to his second wife until his death in 2000. Her dad John passed away at the age of 77.
Condoleezza is the only child of her parents so she doesn't have any siblings.
Condoleezza Rice's Net Worth
The 69-year-old American political and civil servant, Condoleezza Rice has a net worth of $12 million in 2023.
She is currently working as the Denning Professor in Global Business and the Economy at the Stanford University Graduate School of Business.
Condoleezza has been associated with Stanford University for around 43 years.
She is also the founding partner of Rice, Hadley, Gates & Manuel LLC and a board member of Dropbox.
Read More: CBS Holly Williams Married, Husband, Children, Net Worth, Now