Dagen McDowell, who began her professional career as a financial journalist, is now one of the reputed journalists of FOX Business Network.
The American anchor and analyst Dagen McDowell currently appears daily on FBN's Mornings with Maria (weekdays 6-9 am/ET). She is also known for contributing to the Imus In The Morning radio show before Imus' death in 2019.
Married Life With Husband
Since Dagen has been active in her professional career since 1996, her career and progression are quite vivid to her fans.
However, her personal life is something that has always been overshadowed by her professional life. Not many people know about her life behind the camera and if you are one of them, you have landed at the right place.
The American journalist Dagen McDowell, age 51, is married to Jonas Max Ferris. Her husband Jonas is a Fox News economic analyst whom she met while being cast as one of the panelists alongside Jonas in Cashin' In in the early 2000s.
The duo, who was cast to argue in the show, eventually fell in love and began dating. After dating for a couple of years, the pair got married.
While opening up about their meeting and marriage in an interview in 2011, Jonas stated that they have been married for around four years which indicates that they were married sometime in 2007. However, some online wiki sites state that they had their wedding in 2005.
The couple doesn't have any children together.
Who Is Her Husband?
Jonas Max Ferris is an American economist who works for Fox Business Network. He is also an investment advisor who frequently appears in Cashin' In, a Fox Business' Channel stocks and investment news program.
The 49-year-old economic analyst has also served as a panelist on "Bulls and Bears," "Your World with Neil Cavuto," and "Cavuto on Business." Similarly, he has also written financial investment and advice columns for the New York Post, FoxNews.com, and Fox Business News.
Jonas is also a founder and editor of a website called MAXFunds.com which offers financial advice and services to consumers.
Early Life & Parents
Although Dagen McDowell has opted to keep her married life with her husband private, she has been vocal about her relationship with her parents.
Born in a family of Irish background, Dagen has a very close relationship with her parents. She often shares posts dedicated to her father and mother on various occasions.
Although not much is known about her parents, they reportedly attended the University of Virginia. Her mother passed away from cancer in November 2019. Her mom worked at polls, advocating for the republican candidate for nearly 4 decades until lung cancer made her weak.
Dagen was raised with her sibling brother who is 4 years younger than her.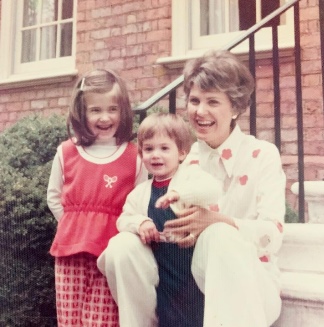 Her immediate family and maternal grandparents were a businessman and a farmer. Her parents ran a grocery business and used to do the books and order sheets after returning home at late 7 or 8. Her family never took one whole week off until her brother was 18 and she was 22.
What Is Dagen McDowell's Net Worth?
The talented and gorgeous Dagen McDowell has been receiving a huge salary as a FOX Business Network anchor. With the wonderful payrolls that she has been receiving as an American anchor and analyst, she has been able to amass a huge net worth of $5 million in 2020.
Similarly, Dagen's husband has also gathered an amazing net worth from his professional career. He reportedly has a whopping net worth of $5 million assembled as an economist, advisor, economic analyst, and investor. 
Dagen has lived and worked in New York for almost 3 decades and 2 decades in Fox News as of 2023. She knew she would find something to work that she would enjoy and was good at so, she moved from Colorado. She first got a job as an institutional investor at a vanity fair magazine about finance with just 4 people in finance magazine.
She had to take a reporting test, report stories, and write about the finance. And although Dagen wasn't from a journalism background nor was she from a financing background yet, she passed the test. She had the grit of door-to-door sales and wasn't afraid to learn the skills.