53 years old American actress Anne Heche was critically injured after she was involved in a car accident on 5th August 2022. The Mini Cooper that she was riding crashed into a two-story home in Mar Vista.
Severely burned Anne was taken to Grossman Burn Center at West Hills Hospital soon after the situation was taken under control by the Los Angeles Fire Department paramedics. She was then taken to the Medical Center in California.
As news of the car accident broke, Anne was showered with love, prayers, and support by her fans on social media. She needed mechanical ventilation as she suffered a severe anoxic brain injury and even was in a coma.
However, as of now, Anne is not expected to survive the horrific incident and is considered brain dead. Her representatives have officially declared her brain dead and have revealed donations of her remaining viable organs which can be donated as per Anne's wish.
Following the tragedy of actress and mother of 2 kids Anne, much curiosity has aroused about her family life and children. So, here let's learn in detail about her biological children, Homer and Atlas.
Anne Heche Children
The late 1990s household name Anne Heche is a mother of 2 kids in total, both sons. She first became a mother to her first son, Homer Laffoon, in March 2002. The father of her son Homer is her ex-husband Coley Laffon. Coley and Anne were married in September 2001 and they divorced in 2007, 6 years after the wedding.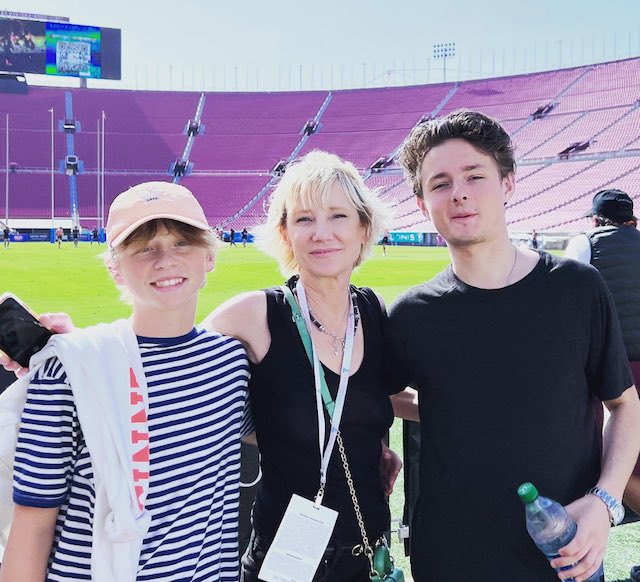 After their divorce, the pair had a constant custody battle over their son and had agreed to share the custody of their child. As per the ruling decision, Anne was supposed to pay  $3,700 in child support payment and the cost of any extracurricular activities was to be split by the pair.
Anne then became a mom for the second time to her child Atlas Tupper with her former partner James Tupper. Atlas was born in the year 2009.
Where Are Her Sons Now?
Anne Heche's first son Homer graduated from high school in the summer of 2020 and his graduation ceremony was held in the parking lot of the Rose Bowl stadium in Los Angeles. After her accident, her son Homer made sure that his mother is protected.
Homer was spotted being comforted by 2 of his female friends 24 hours later his mom was rushed to the hospital.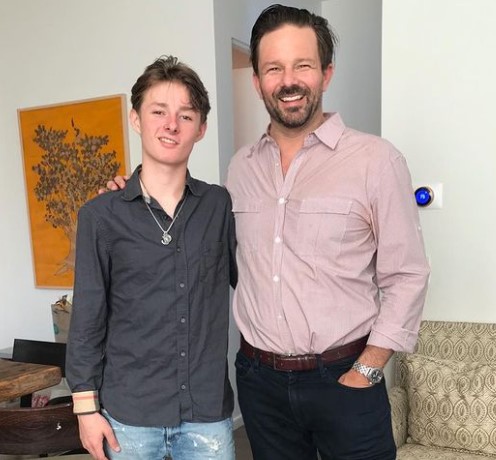 Homer takes his mother Anne's surname in his Instagram handle going by Homer Heche. Homer also shares a good connection with his dad Coley and his new family.
On the other hand, Atlas is not so active on social media, and not much is known about him. However, we can say that Anne's sons have a good bond as siblings.