Jay Copeland is an American singer-songwriter who began singing from a very young age. American Idol Platinum Ticket winner during his audition, Jay was praised as the perfect singer who depicted perfection and feeling during his performance. Jay has an ability to move fluently, fluidly, and soulfully in and out of different genres.
American Idol season 20 contestant Jay Copeland even wowed judges with his touching and powerful performance of "Remember Me" from Coco during the top 10 performances. His performance also led him to be in the top 7 of the competition.
Is Jay Copeland Dating Or Married?
Surely the mesmorising voice and personality of Jay Copeland has enchanted many fans. With that many fans wonder if Jay Copeland is married or if he is dating.
Well, we do have good news for his adoring fans and followers! Singer Jay is yet to be married. Moreover, there is no any trace of him having a girlfriend nor any rumors of his past relationship. So, Jay Copeland is likely to be single for now and solely focused on soaring his musical career.
Jay Copeland Parents
Jay Copeland was raised by a single mother Ronisha Christina Ryder (Copeland) for around 12 years until she remarried. While details about his biological father are behind the curtains, it is known that his mom is now married to a man named Rufus Rah Ryder. His mom and step-dad tied the wedding knot on 9th April 2016 and they are married for nearly 6 years as of 2022.
His mother Ronisha is the owner of Ronnie Christine's Accessories. She graduated from the James Bennett Senior High. Furthermore, Jay and his step-dad Rufus share the bond-like of a real father and son. His step-father Rufus worked as a football coach.
Suggested Read: Fritz Hager Bio, Age, Dating, Girlfriend, Family
Jay Copeland Siblings
Jay Copeland has 2 half-brothers as siblings from his maternal side. Both the brothers named Jordan and Christopher are younger than him.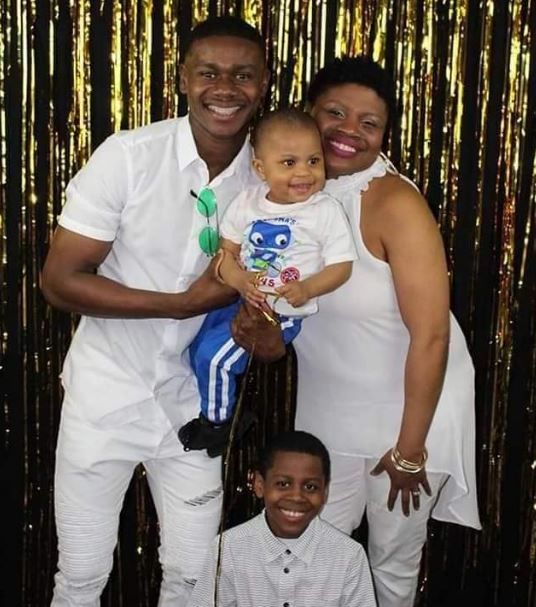 His stepdad also has two children named Quan Rah and Ziggy Rah from his previous relationship.
Jay Copeland Net Worth & Salary
Without a doubt, Jay Copeland has inclined the height of success as a singer with his participation in the 20th season of American Idol. Watching Jay as the winner may be the dream of many fans.
Although the finalist and finale are yet to be announced in a few days, Jay has already won millions of hearts even if he just remains the Top 7 semi-finalist.
Jay Copeland's net worth is speculated to be around $50 k while his earnings might rise with rising in his popularity and projects. Jay has around 24.2 k followers on his Instagram and he is also active on Facebook, Twitter, and TikTok.
Suggested Read: American Idol Noah Thompson Wiki, Age, Married, Children, Parents, Net Worth
Short Wiki
His birth name is Jeremiah Hay Copeland.

Jay was born on 13th September 1998 in Salisbury, Maryland.

Jay attended Salisbury Middle School and then went to James M Bennett High School. Later, Jay graduated majoring in music from Salisbury University.

Jay grew up in a musical family where music was a big part of their Sunday services. So, he used to sing from a very young age.

Jay used to sing in the school choir and even at his high school.

Jay holds American nationality and he comprises of black ethnicity.

As for the height of Jay Copeland, he is 5 feet and 8 inches tall (171.45cm and 1.71m).

Jay celebrates his birthday on 13th of September so, his zodiac sign is Virgo.