Michelle Branch is an American singer-songwriter who staked a place in the musical landscape in record time with her wildly catchy singles. After receiving a guitar on her birthday from her parents, Michelle began writing and composing her own music just at the age of 14. By 16, she moved to Los Angeles and even signed to Warner Bros. 
Two years later, her debut album "The Spirit Room" came out which had massive radio hits. Grammy winner Michelle's songs about love and heartbreak had a mass relatable appeal but she herself didn't have the experience of love until she was 19.
Who Was Michelle's First Husband?
Michelle Branch first tied the knot with her bassist Teddy Landau just a week before turning 20 years old. Michelle and her former partner Teddy got married on 23rd May 2004 in Mexico.
The duo even welcomed a baby girl together named Owen in August 2005. 
Her marriage with her former husband Teddy was on shakier ground than she acknowledged but the duo tried to stay together for their daughter. However, after nearly a decade of their marriage, Michelle and Teddy decided to part ways. Their divorce was then finalized almost a year later in November 2015.
Is Michelle Branch Married Now?
Michelle's married/romantic life is almost similar to her album Hopeless Romantic. There are songs of a failed marriage and new relationships which somehow resemble her personal life; how she is blissfully falling in love one moment and is cruelly heartbroken the next.
Despite a failed marriage, Michelle found love back again in her life at the beginning of 2015. Michelle met Patrick Carney, "Black Keys" drummer at a party but that wasn't when their love life took off.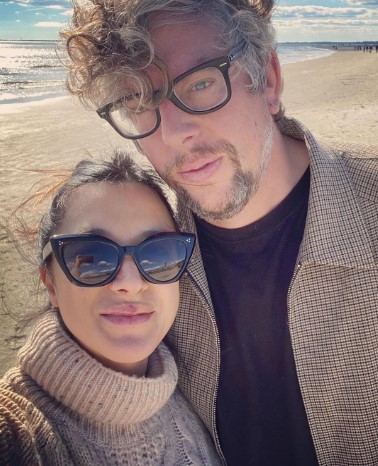 The duo has done many projects for Michelle together. Accordion to Michelle, Patrick has helped her a lot to find herself again when her confidence was pretty non-existent.
Michelle and Patrick began dating in the year 2016. Then they got engaged in July 2017 before finally getting married in April 2019. Their wedding ceremony was held at the Marigny Opera House in New Orleans.
Michelle filed for divorce from her second husband Patrick Carney recently in August 2022. Their six-page Nashville complaint listed irreconcilable differences as the reason for their divorce.
However, the initial claim that Michelle made was that her husband Patrick cheated on her. Michelle tweeted and deleted a post where she accused Patrick of cheating on her while she was at home with her 6-month-old child.
Amid this news, Michelle was also arrested for domestic assault with her husband Patrick. 
How Many Children Does Michelle Branch Have?
Michelle Branch has 3 kids in total. A daughter with her former partner Teddy and 2 kids with her second husband Patrick Carney.
Michelle first became a mother to her daughter Owen Isabell in August 2005. Then she gave birth to a baby boy on 28th August 2018. The name of her son is Rhys James.
Likewise, Michelle gave birth to her 3rd child, a daughter named Willie Jacquet Carney on 2nd February 2022.
Prior to being the mother of her 3rd child, Michelle faced a miscarriage back in December 2020.
Family & Parents
Michelle Branch was born on 2nd July 1983 in Sedona, Arizona with the birth name Michelle Jacquet DeSevren. Her father's name is David Branch and her mother's name is Peggy Branch. Both her parents were very supportive in nature.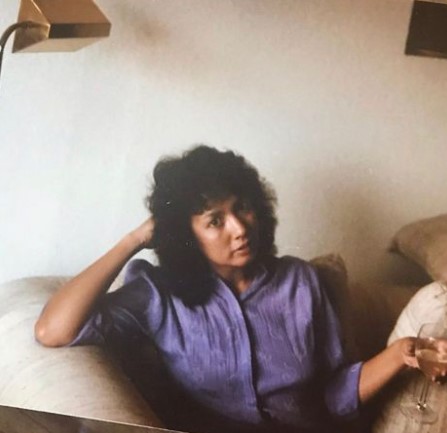 Michelle has two siblings, an older half-brother named same as her dad, David, and a younger sister named Nicole.
Michelle went to L.A. at the age of 16 and she pretty much lived in hotels so, her parents always said her to return back to Arizona.
Michelle Branch's Net Worth
As a popular American singer, songwriter, and guitarist, Michelle Branch has a net worth of about $15 million. Currently, her new single "I'm a Man" was released on 15th July 2022. Likewise, her new album, The Trouble with Fever, is set to release on 16th September 2022. 
Short Wiki
As for the ethnicity of Michelle, she comprises of mixed ethnicity as her mother is Dutch Indonesian and French, and her father is Irish.

Michelle began singing at the age of 3 and she took voice lessons when she was just 8 years old.

As for her height, Michelle stands tall at a height of about 5 feet and 6 inches which is around (167.6 cm).