Although public figures are bound to give an insight into their personal life because of the nature of their work, there are some celebrities who opt to keep their personal life as private as possible. One such actress about whom we are going to talk today is The 100's star Tasya Teles.
Tasya is one of the energetic and gorgeous emerging actresses who has made guest appearances in several renowned television series. Apart from The 100, she is also known for appearing in Prison Break, Supernatural, Rogue, The Perfect Pickup, and many more.
Is Tasya Teles Married To Sachin Sahel?
The 35-year-old Canadian actress has been able to amaze audiences with her natural acting skills and appealing beauty. With the inclining career, Tasya has been able to garner huge fans and followers who are always interested to peek into her personal and professional life.
However, Tasya has been keeping her personal life inside a closed box which has created difficulty for her fans to know about her love life. But if you are one of those intrigued about her personal life, here are the answers to some of your questions.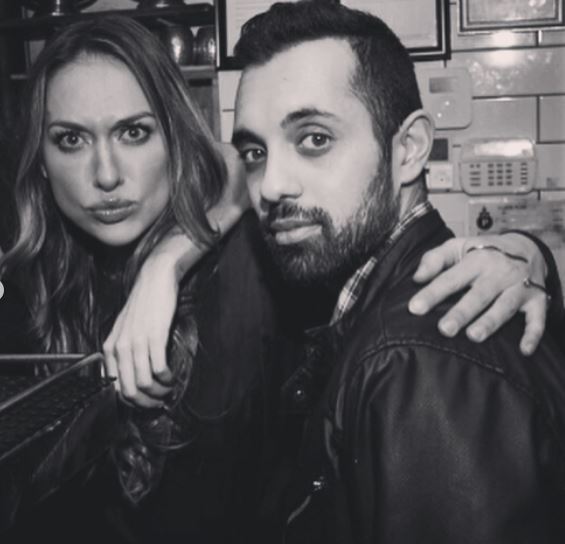 The stunning actress Tasya Teles seems to be married to The 100 co-star, Sachin Sahel. Although Tasya has always kept her love life with her boyfriend shrouded in secrecy, Sachin's social media posts hinted that the couple is in a dating relationship.
But in a tweet posted by Sachin in November 2017, it came to light that they have already been married. While replying to a tweet, Sachin stated that Taysa is his wife as they had already got married in Paris.
Find out: Is Actress Nina Dobrev Married? Husband, Boyfriend, 2020
Similarly, in an Instagram post shared by Sachin in January 2017, he called Tasya his wife. In the caption, he wrote, "Happy wife, happy life."
Although Tasya has been reluctant in giving a glimpse of her love life, Sachin never hesitated to share the pictures of them spending quality time together.
But now, Tasya and her husband have been keeping their married life low profile.
What Is Tasya Teles' Net Worth?
Canadian actress Tasya Teles has been active in the entertainment industry since 2013. Since then she has appeared in few movies and a number of television series.
In the year 2013, she appeared in an episode of Untold Stories of the E.R. and also appeared as Maria in Afflicted. Before that, she already had appeared as Leah in the 2008 American supernatural horror film, Mirrors.
See About: Is Actress Mélanie Laurent Married? Husband, Partner, Net Worth
With the increase in her career height, she garnered both fame and fortune. She is said to be receiving a wonderful salary from her job. However, the exact value of her net worth is yet to be revealed. Although the figures of her earnings are reluctant, her net worth is speculated to be in millions in 2020.
Short Wiki
Tasya Teles was born in the year 1985 in Toronto, Ontario, Canada. She celebrates her birthday on the 1st of February.
 
She was born to her parents, Lucio Franca Teles and Linda Marie. Tasya has mixed ethnicity (Brazilian and Ukrainian) as her father is from Minas Gerais state and her mother is from Edmonton, Alberta.
 
Tasya has one sibling sister named Tanikka. When Tasya was at the age of five, her family moved to Vancouver, British Columbia.
 
Fluent in both English and Portuguese, Tasya attended Concordia University in Montreal, Quebec where she studied Theatre.