The Nigerian-American actress and comedian Yvonne Orji, who is best known for her tremendous role in the TV series "Insecure", has been nominated for a Primetime Emmy Award and other three NAACP Image Awards for her performance.
Yvonne was actually motivated to step into the comedy field as a graduate student where she performed stand-up in the talent portion of a beauty pageant.
She performed the role of Molly in Insecure without any source of acting experience. Yvonne is now known for hosting the dating series "My Mom, Your Dad" which was premiered earlier this year. Similarly, she is also known as the creator of the sitcom series FirstGen show and vlogs on her YouTube channel RockYourStance.
Is Yvonne Orji Married?
Actress Yvonne Orji has been active in her professional life for more than a decade and has grabbed huge public attention in her personal life.
If you are wondering whether Yvonne Orji is married now or not then the answer to this question would be 'no.'
Yvonne Orji is not married as of July 2022 and doesn't have a husband.
Is Yvonne Orji Dating?
Yvonne is possibly single as of now. The actress is not found to be dating anyone right now and neither has shared glimpses of her love life with her possible boyfriend on social media.
However, Yvonne was in a relationship in the past. She was dating Emmanuel Acho, who is a former NFL player and an ESPN Analyst.
Yvonne and Emmanuel began dating in May 2018 and made their relationship Instagram official by sharing pictures of the duo on their Instagram.
The couple used to share various pictures of each other on their social media handle when they were in a relationship but deleted those posts when they parted ways.
Yvonne also opened up about her relationship status on her Jesus & Jollof podcast during the Valentine's Day episode. She revealed that she is 'single.' Talking more about her relationship status, she said,
"I just have to say, the reason why I am so good and so happy is because I know how God works. I have seen God's MO so many times, that like in the way that you can be like, 'Aw man, but I thought this was it! I thought this was the one!' God be like, 'Oh that's what you thought? I got the goods for you.'" "It happened in my career when someone offered me a show and I was like, 'This is it!' and then the show went to nowhere and then I got borderline depressed. Cut to 'Insecure.' Cut to my life has changed. And it happened again with the house."
Yvonne doesn't seem to be dating anyone after the separation from her ex-boyfriend. She hasn't given any hints on her current relationship status and neither has been spotted with anyone who could be guessed as her new partner.
Yvonne is still a virgin as she believes to lose virginity only after her marriage.
Family and Early life
Yvonne Orji was born on December 2, 1983, in Port Harcourt, Nigeria, as the youngest of all four children. But, at the age of 6, she emigrated to the USA with her family and spent her childhood in Laurel, Maryland.
Her mother's name is Celine Orji. The names of her father and siblings are not yet known.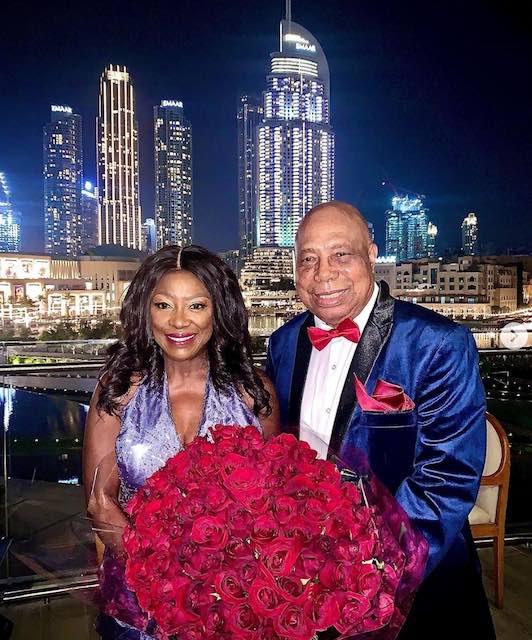 She graduated high school in Lititz, Pennsylvania, and then obtained a BA in Liberal Arts. She further completed a Master's degree in Public Health from George Washington University.
So, after completion of her studies, she decided to work in NGO and spent about 6 months in 2008 and 2009 working over there for Population Services International(PSI) in post-conflict Liberia.
After bluffing between New York and Los Angeles for around seven years, she abducted the role of Molly in 'Insecure' in 2015.
Interspersed with vibrant, personal footage shot in Nigeria--Yvonne's native home--the show takes an intimate, hilarious look at what being Nigerian-American means to Yvonne: from her international haggling addiction to having her phone tapped by her parents as a kid; and more.
Yvonne Orji's Net Worth
Yvonne Orji is one of the richest TV actresses and is listed as the most popular TV actress. Orji has made a plethora of money from her books and movies. But still, she has a lot to endeavor in her struggling journey in the entertainment field.
Although she received a quite massive amount of money from the series called "Insecure," she has kept a secret about her salary and earnings. As of 2022, Yvonne dwells at a net worth of more than $5 million which is twice the amount she had in 2018.
Social Media and Profiles
As of now, Yvonne has reached 1.1M followers on Instagram and 221.4k followers on Twitter. She is active on Instagram with the username @yvonneorji and on Twitter with the username @YvonneOrji.
Short Wiki
The Nigerian-American actress Yvonne Orji was born in 1983 and is currently at age 38.
 
Her birthday is on December 2 and her zodiac sign is Sagittarius.
 
She attended high school in Lititz, Pennsylvania for her early education.
 
She then attended George Washington University and graduated.
 
Yvonne started her career in stand-up comedy and bagged the role of Molly in 'Insecure' in 2015.
 
Yvonne loves to entertain the audience around her.
 
Her height is around 5 feet 6 inches.