Neal Shapiro is the President and CEO of WNET with over 40 years of a career spanning in broadcast, cable, print, and online media. In between these years, he has won several awards and accolades for his contribution.
The award-winning producer and media executive Neal Shapiro is not just relishing a prolific career but he has also been cherishing a blissful family life with his long-time wife Juju Chang and three children.
Short Bio, Age
Neal Shapiro was born in the year 1958 in Delmar, New York. Neal, who is currently at the age of 64, celebrates his birthday each year on March 9. His zodiac sign is Pisces.
His parents' names are Mildred and Sumner Shapiro. His parents were adjunct professors at Union College in Schenectady, N.Y. His father was in collective bargaining and industrial engineering and his mother was in medical economics.
Before that, his father was the executive vice president of Star Textile and Research Inc. Likewise, his mother worked in the New York State Department of Social Services in Albany as an Associate Commissioner for Medicaid.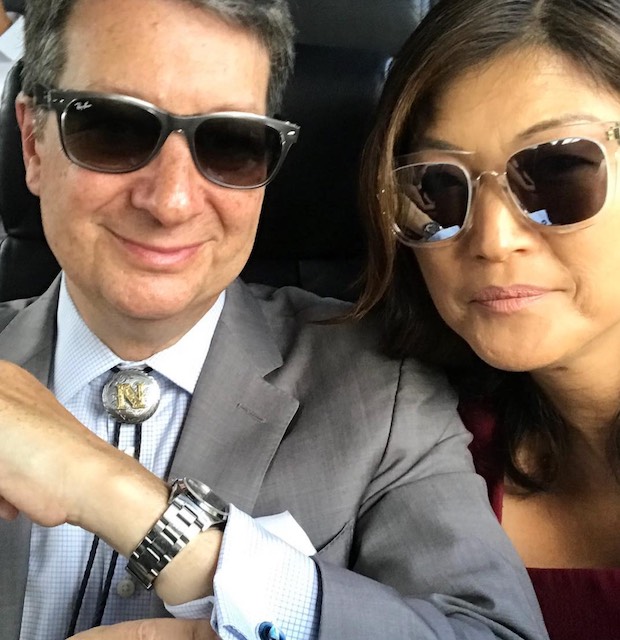 Neal was born to a practicing Jewish family in Delmar, New York. There is no information about his siblings.
Neal received his early education from Bethlehem Central High School. After graduating in the year 1976, he joined Tufts University from where he graduated magna cum laude with history in political science in 1980.
Neal has been active in his professional career for around 42 years. In between these years, he has worked as the news producer at ABC News, executive producer for Dateline NBC, and president of NBC News.
He was the broadcast producer of ABC News for around 13 years from 1980 to 1993. In March of 1993, he joined Dateline NBC as the executive producer where he worked for around 8 years and 3 months till May 2001. Similarly, Neal was the president of NBC News from June 2001 to September 2005.
Neal has been working as the president of WNET since February 2006. WNET is a public television company that operates three public television stations- Thirteen/WNET, WLIW, and NJTV in the country.
Neal has lectured at many renowned universities like Stanford and MIT. He has also taught journalism at the Columbia University Graduate School and at Tufts.
Married Life And Wife
Neal Shapiro has been married to award-winning journalist Juju Chang for around 26 years. The duo got married at the 200 Fifth Clun in New York on December 2, 1995.
Juju is a prominent figure in the Asian American community, She is popular as the ABC News anchor who currently anchors Nightline.
She is also popular for reporting for the shows like Good Morning America and 20/20.
Juju converted to Judaism when she got married to Neal. According to Neal, she is now twice as Jewish as him.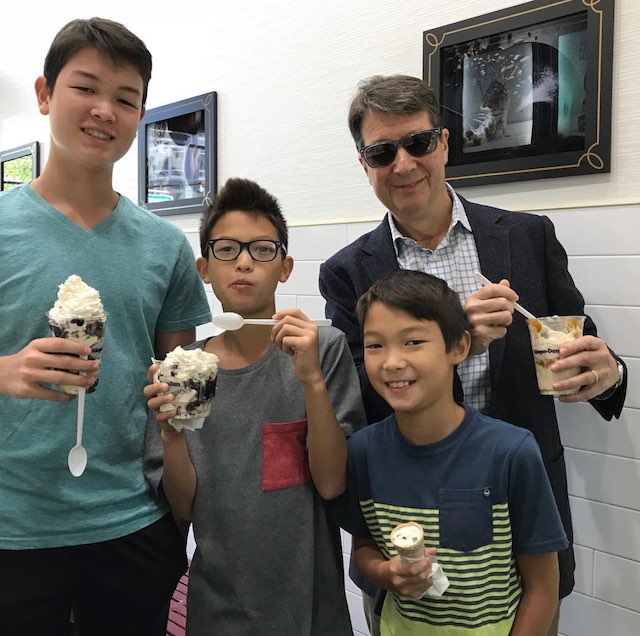 Neal and his beautiful wife Juju are now parents to three children. They have three sons named Jared Shapiro, Travis Shapiro, and Mason Shapiro.
Their first child Jared was born in 2000, five years after their wedding. Three years later, Juju gave birth to the couple's second child. Their son Travis was born in 2003. Likewise, their youngest son Mason was born in the year 2007.
Net Worth: How Much Does Neal Shapiro Make?
Neal Shapiro has undoubtedly garnered huge success in his professional career. He has won 32 Emmys, 31 Edward R. Murrow Awards, and numerous awards throughout his career.
Along with that, he has also earned a massive net worth from his professional career. Neal's annual salary is reported to be more than $225,000. Likewise, his net worth is estimated to be more than $10 million now.