With more than 30 years of experience as a journalist, anchor Rosemary Church has covered some of the biggest news stories of the past three decades. 
Rosemary is an award-winning journalist for CNN International who anchors the 2-4 a.m. ET edition of CNN Newsroom. She has been working for the network since August 1998. Before that, she worked at the Australian Broadcasting Corporation, news, and current affairs division as its reporter and newsreader.
Who Is Rosemary Church's Husband?
Rosemary Church's husband is Patrick O'Byrne. Some online portals have stated that her husband is a Ph.D. holder scholar who is a professor of Nursing at the University of Ottawa. But her husband Patrick has in fact spent his life studying, tasting, and selling wine.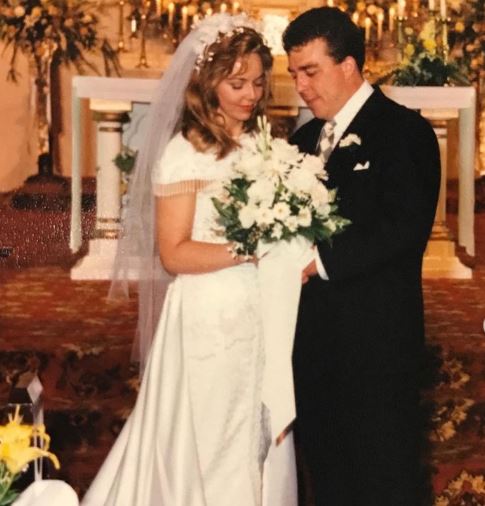 Earlier this year in July, Rosemary shared a picture of her husband with his new electric bike. In the caption, she revealed that her husband has decided to retire after a lifetime of studying, tasting, and selling wine. Following the pandemic, Patrick realized life is short so he sold his car, bought an electric bike, and has plans to write a cookbook.
Patrick previously worked as the mid-Atlantic region manager for Henriot, led.
Suggested Read: CNN John Harwood Personal Life|Wife, Divorce, Net Worth
Married Life And Children
Rosemary and Patrick got married back in January 1995. The duo has been married for 26 long years. Earlier this year in January, Rosemary shared their wedding picture on Instagram marking 26 glorious years of marital bliss with her husband.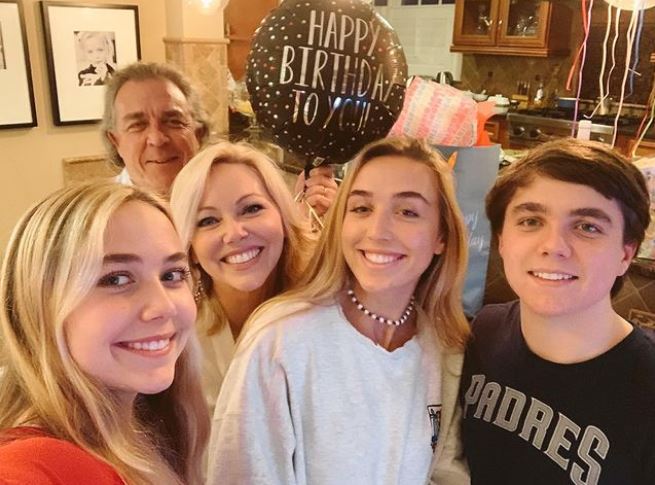 The Australian news anchor and her husband are parents to three kids- two daughters and one son. They welcomed their first child, their daughter Madeleine in October 2002.
Madeleine is currently studying Business with a minor in Chinese at the Georgia Institute of Technology. She has two younger siblings, James and Hannah. James and Hannah are twins born in September 2004.
Suggested Read: CNN Brian Stelter Wiki, Wife, Salary, Net Worth
Rosemary Church Net Worth
Rosemary Church has been associated with CNN for 23 years and has made a name for herself as CNN International news anchors.
She has also been receiving a wonderful salary from her job. According to Glassdoor, the average base salary of a journalist at CNN is $103,199 per year.
The salary of a journalist at CNN ranges from $33,122 - $181,381 per year. The salary depends upon their years of experience, skills, education, and other factors. They also receive an additional cash bonus of an average of $17,703.
Rosemary Church has undoubtedly assembled an amazing fortune from her 30 years long journalism career. Well, the exact value of her net worth hasn't been revealed yet. However, it is estimated to be more than $5 million in 2021.
Suggested Read: CNN Wolf Blitzer Married Life, Wife, Children, Net Worth
Short Wiki
The Australian CNN International news anchor Rosemary Church was born in the year 1962 in Belfast, Northern Ireland.
 
Rosemary is currently at the age of 59 and her birthday is on November 10.
 
Talking about her education, she has completed graduate studies in Media and Law. She attended the Australian National University in Canberra and earned a Bachelor of Arts degree.
 
She has been married to Patrick O'Byrne for 26 years.
 
Rosemary has three children with her husband- Madeleine, James, and Hannah.