The American professional tennis player Coco Gauff believes that she doesn't think she can change the world but can change some people in it. At just 18 years of age, Coco has been an inspiration to many youths who wants to pursue a career in tennis.
Coco has a career-high ranking of world No. 12 in singles, No. 5 in doubles, and is the youngest player ranked in the top 100 by the Women's Tennis Association (WTA).
Coco's professional career and achievements are like an open book but are you aware of her personal life? If not then this article is for you!
Is Coco Gauff Dating?
No, Coco Gauff is not dating anyone right now. The rising tennis star seems to be single as of July 2022.
Coco hasn't opened up about her relationship status in her interviews and on social media. Likewise, she has also not been papped with anyone who could be guessed as her boyfriend or partner.
The 18-year-old tennis prodigy is currently in a relationship with her career and is working hard to take her career to new heights of success.
Parents And Siblings
Although Coco hasn't shared any information about her love life, she has not been hesitant in giving an insight into her family life.
The tennis player has been vocal about her relationship with her parents and how they have been a constant motivation in her life.
Talking about her parents, her father's name is Corey Gauff and her mother's name is Candi Gauff.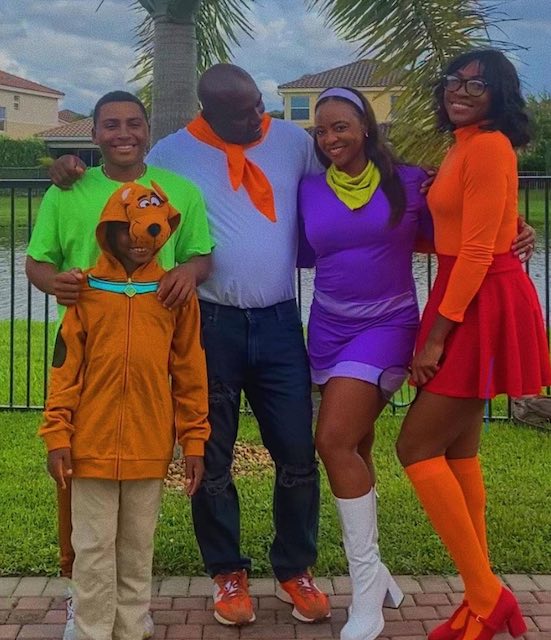 She has two siblings- two younger brothers named Codey Gauff and Cameron Gauff. Her brother Cameron is nine years younger and Codey is four years younger.
Her parents are from Delray Beach, Florida. Both of her parents are athletes as her father was a college basketball player at Georgia State University and her mother was a track and field athlete at Florida State University.
Coco's father Corey later worked as a health care executive and her mother Candi worked as an educator.
Coco discovered her interest in tennis at the young age of four when she watched Serena Williams win the 2009 Australian Open on television.
Apart from tennis, her parents encouraged her to try basketball and track too.
Coco Gauff Net Worth
Coco Gauff has assembled both fame and fortune as a teen titan in the tennis world. While many tennis players are struggling to mark their place, Coco has successfully made a name for herself with her amazing playing skills.
As per Celebrity Net Worth, Coco has an estimated net worth of $3.5 million. Her net worth in 2022 is estimated to be in the range of $3.5 million to $5 million now. Her earnings are likely to be increased in the years to come with further achievements.
Coco also earns through endorsements. She currently wears New Balance clothing and tennis shoes. She signed a multi-year sponsorship contract with New Balance in October 2018.
Short Wiki
Coco Gauff was born in the year 2004 as Cori Coco Gauff in Atlanta, Georgia.
 
Her birthday is on March 13 and her zodiac sign is Pisces.
 
She regards Serena Williams and Venus Williams as her tennis idols.
 
Coco Gauff is currently single.
 
Her parents' names are Corey Gauff and Candi Gauff.
 
She has two brothers named Codey Gauff and Cameron Gauff.
 
Coco is 5 feet 9 inches (1.75 m) tall.