Influenced by her dad, Lizette Sales has established herself as a successful American golf player.
She currently plays on the LPGA Tour as a professional golfer. She is the runner-up of the KPMG Women's PGA Championship.
Is Lizette Salas Married?
Lizette Salas has been active in her professional career for almost a decade. With the rise in her popularity, her personal life (especially her love life) has always intrigued her fans.
If you are wondering whether Lizette is married or not then the answer to this question is 'No.'
Lizette Salas is not married as of March 2023 and doesn't have a husband.
Is Lizette Salas Dating?
Despite being in the limelight, Lizette has been successful in keeping her love life private.
The LPGA Tour player hasn't opened up about her dating life and boyfriend in any of her interviews. Likewise, she hasn't given any hints about her possible partner through her social media post.
However, Lizette is not hesitant in giving glimpses of family life.
She has shared several images with her godchildren, nephew, and niece on her Instagram handle which has confused her fans. Many people have confused them as her children.
You May Like: Nelly Korda Personal Life Details|Dating, Family, Net Worth
Family Details
Lizette Salas is blessed to have a supportive family. Along with her hard work and dedication, the success that she has attained today is because of her parents' background, their stories, and their different perspective on life.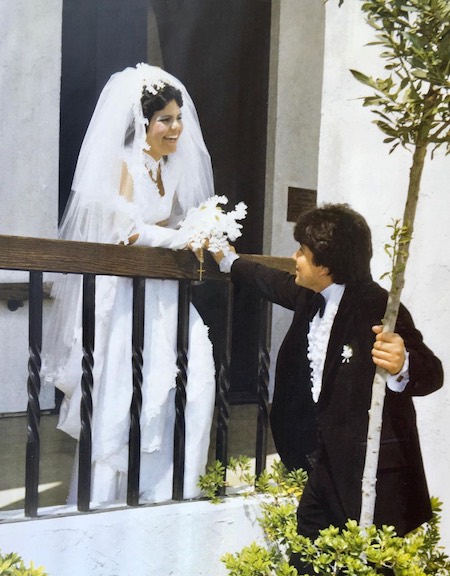 She was born to Ramon Salas and his wife Martha Salas as one of their three children. Her parents are immigrants of Mexico. They met in Azusa, California, fell in love, and then got married.
Her father worked at Azusa Greens Country Club as a mechanic.
On Hispanic heritage month in 2021, Lizette shared pictures of her four grandparents and thanked them for the opportunity that they gave them and said that her parents made sure that she never forget where they come from and what it took for her family to be there.
She wrote,
"My parents made sure I never forgot where we come from, what it took for my family to be here let alone be ashamed of it. Now I may not have not been born and raised in Mexico, but because of my grandparents and parents Martha and Ramon, I was raised with their same life principles of faith, family and hustle. I wear the Red White and Blue on the exterior but on the inside I share the love and passion for mi querido Mexico y todo lo que significa."
Since she gets to represent both flags, languages, and cultures every day, she said that she will make sure her children will know and appreciate their great-grandparents.
Her parents have been married for 44 years and are the greatest example of a "perfect couple" to her. Although Lizette hasn't opened up about her relationship, she has been vocal about her parents' and also shares their pictures quite often.
Suggested Read: Jessica Korda Dating Life, Boyfriend, Family, Net Worth
What Is Lizette Salas' Net Worth?
With an incredible record in sports, Lizette Salas has been able to amass an amazing net worth as an American professional golfer.
As per Rolex ranking, Lizette Salas' career earnings is estimated to be $6,118,691. In addition to the prize money, Lizette also earns through sponsorship deals.
Lizette, who is at the peak of her career, has an estimated net worth of more than $5 million in 2023.
Short Wiki
American golfer, Lizette Salas was born in the year 1989 in Azusa, California.
 
Her birthday is on July 17 and is currently at the age of 33.
 
Lizette attended Azusa High School and graduated in the year 2007.
 
She graduated with a degree in sociology from the University of Southern California in 2011.
 
Lizette is the first in her family to graduate.
 
Her parents' names are Ramon Salas and Martha Salas.
 
She started playing golf at the young age of 7.
 
Danielle Kang is her best friend for 8 years.
 
Lizette Salas is not married.
 
She is active on Instagram with the user name @lizettesalas5 where she has 18.8k followers as of 8th July 2021.
You May Like: Joe Thornton Family, Wife, Children, Net Worth