While most of us struggle to balance our personal and professional life, American television personality Jim Cramer is relishing an enthralling family life and a prolific career at the same time.
The Mad Money host Jim has been active in his professional career since 1980 so you might have known about his career and progression pretty well but do you know about his personal life?
If not, this article is for you as here we'll be giving you an insight into his married life, family, and many more!
Jim Cramer's Married Life & Wife
Being a public figure, Jim Cramer has always been vocal about his work and personal life. He got married to his beautiful wife Lisa Cadette Detwiler on April 12, 2015.
The couple got married in a beautiful wedding ceremony at an event space in Brooklyn called Liberty Warehouse. Their big day was officiated by their friend, Aran Yardeni, who is an archeologist by profession.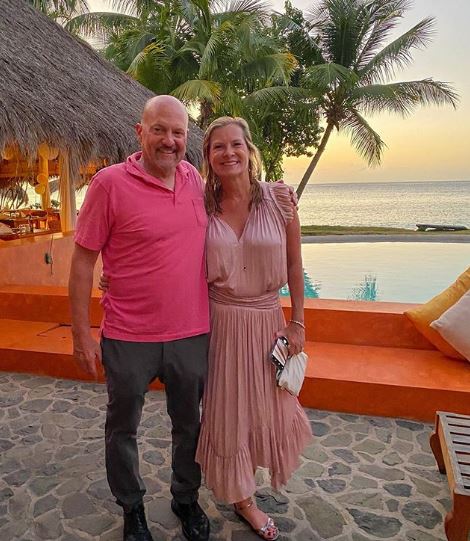 Lisa is currently fifty-four years old. She is a real estate broker by profession and is also a general manager for an Italian restaurant called The Longshoreman situated in Brooklyn, New York.
Lisa, who is a graduate of Trinity College in Hartford, was working for Corcoran Group Real Estate in Brooklyn Heights when she got married to her husband, Jim.
Jim has been blissfully married to Lisa for 8 years, as of 2023. He has never been reluctant to open up about his married life in his interviews and on social media.
Back in November 2021, Jim shared pictures with his wife on his Instagram on the occasion of her birthday. He wrote a sweet caption to his wife saying,
"Happy Birthday to an incredible Mother, Wife, Business Owner, and Animal Lover, among many other things. This day is all for you, @lcdetwiler and you deserve the biggest and best celebration!"
Lisa is active on Instagram with the username @lcdetwiler; however, her Instagram account is private.
Suggested Read: CNBC Kelly Evans Married Life|Wedding, Husband, Net Worth (Updated 2023)
How Did They Meet?
Before falling in love with each other, both Jim and Lisa had experienced a failed marriage in the past.
The couple met at a bar in January 2006 after being introduced by their mutual friend. Initially, Lisa didn't like the idea of meeting Jim but later she agreed to a drink.
They made a deal stating that if Jim liked her, he would ask her out for a burger later that evening and if she liked him too, she would have to accept his offer.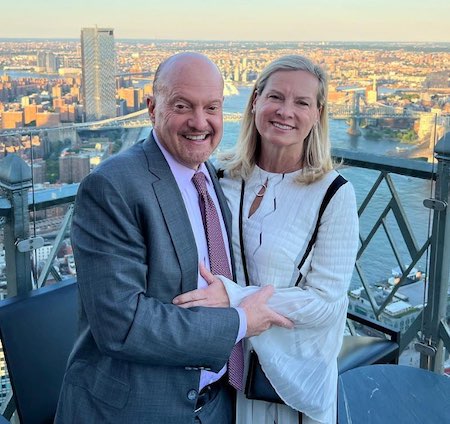 Meeting Jim was a dilemma for Lisa but when they met, they hit off immediately.
On their first date, Lisa shared the tragic story about the loss of her daughter Grace to cardiomyopathy. Jim, who thought of himself as a strong man, was overwhelmed to know a woman who was even stronger than him.
When Lisa got into the cab after the end of their date, she thought that it was their last meeting. But to her surprise, she received an email from Jim at 4 that morning that read,
"Sometimes in life people who are special need to be told they are special."
The couple then had their second date two weeks later.
Suggested Read: CNBC Leslie Picker Married Life, Husband, Children, Net Worth
How Many Children Does Jim Cramer Have?
Jim Cramer has two children from his past relationship. He was previously married to Karen Backfisch.
Jim and his ex-wife Karen were married in the year 1988. They were married for 21 years and in between these years, they welcomed two daughters named Cece Cramer and Emma Cramer.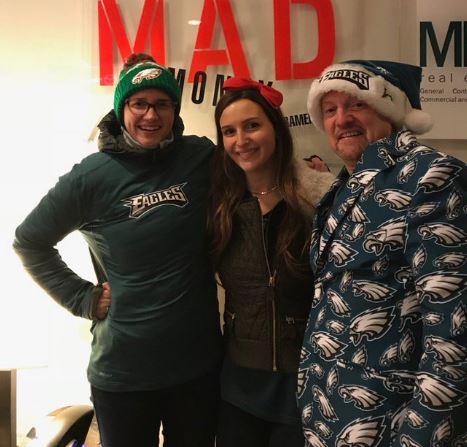 Jim, who stands tall at the height of 5 feet 5 inches, is also close to Lisa's children.
Lisa also has two children from her previous marriage. She is a mother to a son named Will and a daughter named Charlotte.
Jim Cramer Health Problems
Fans have been curious about Jim Cramer's health condition ever since he did not appear on TheStreet Live and Mad Money in 2021.
There were numerous speculations made on his absence from the show.
However, Jim took to Twitter to clarify those rumors. He said that he had a major back surgery to remove a blood-engorged cyst that was blocking him from controlling the use of his legs.
There are no updates on Jim Cramer's health condition and illness in 2023. The host is active in his professional career and is connected with his fans and well-wishers through his social media accounts.
Suggested Read: CNBC Contessa Brewer's Personal Life|Husband & Children
Salary & Net Worth
You won't be surprised if we tell you that Jim receives a huge salary from his job as he has assembled a huge fortune from his successful career.
With the prolific career that Jim has attained, he has been able to garner a whopping net worth of $150 million, as of 2023.
Popular as the host of CNBC's "Mad Money," Jim receives $5 million as an annual salary from CNBC.
Parents And Education
The former hedge fund manager and the co-founder of TheStreet.com, Jim Cramer was born in the year 1955. Jim, who is currently at the age of 68, celebrates his birthday on the 10th of February.
He was born to his parents, the late Louise A. Cramer and the late N. Ken Cramer, in Wyndmoor, Pennsylvania. His father owned International packaging products whereas his mother was an artist.
When Jim first began to work sometime in 1971 during the Philadelphia Phillies games, he sold Coca-Cola and ice cream at Veterans Stadium.
Jim attended Springfield Township High School situated in Montgomery County, Pennsylvania.
He is a graduate of Harvard College from where he graduated magna cum laude with a Bachelor of Arts in government in the year 1977.