The American actress and model Marci Miller is best known for appearing as Abigail Deveraux on the NBC soap opera Days of Our Lives for around six years. Her appearance in the soap opera has helped her receive two Daytime Emmy Award nominations in 2018 and 2019.
Apart from Days of Our Lives, she is also known for her roles in The Perfect Gift, Most Likely to Die, American Fable, F.E.A.R, Sinister Stalker, and more.
Who Is Marci Miller's Husband?
Marci Miller has been appearing on our television screen for quite a long time. We have seen her playing a role of a wife on-screen but are you aware of her married life off-screen? If not, here is all that you might want to know about Marci Miller's married life and husband.
Marci Miller has been married to Ryan Matteson for around 13 years. Her husband Ryan is an entrepreneur and web designer who is currently involved in an organic farm-to-table business called KaleCart.
Ryan is the founder of Sexy Lunch Club since November 2013, which produces beautiful, delicious, and healthy food in Los Angeles, California.
Previously, he was an online manager for the Consumer Attorneys Association of Los Angeles from February 2011 to November 2012. Ryan was also a web director of DRE Medical Equipment from November 2009 to December 2010.
Ryan started his professional career as a junior web designer in Louisville Web Group where he later ended up being a web director and creative director.
Talking about his education, he attended Bethel College where he earned his bachelor's degree in Web Design Concentration. He also learned Associate of Arts, Interactive Media in Ivy Tech Community College.
Suggested Read: Who Is Billy Flynn's Wife? Married Life, Children, Family, Net Worth
Married Life And Children
Marci Miller has been together with her husband for quite a long time. The duo got married on November 29, 2008, and has been married for almost 14 years.
Neither Marci nor her husband Ryan is hesitant in giving glimpses of their relationship on social media. While there are many celebrities who shroud their married life with secrecy, Marci has been giving insight into her relationship with her husband for a long time.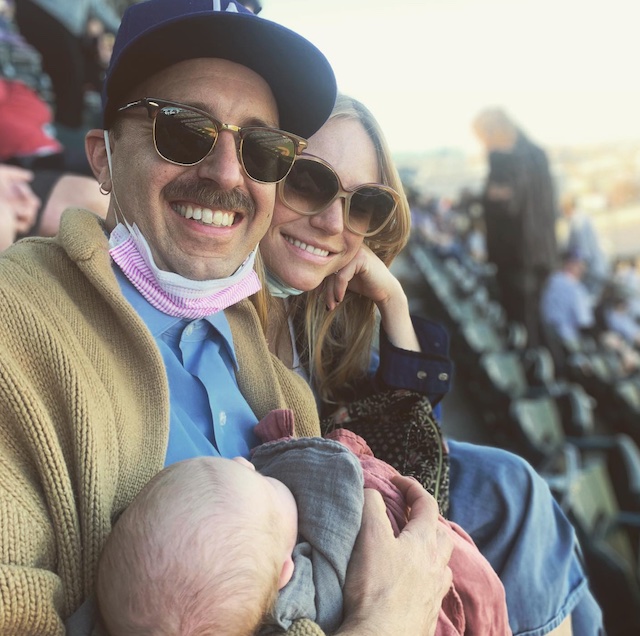 Talking about their children, they have a daughter named Willett (Willie) James Matteson born on March 13, 2021. Their daughter Willie is seldom seen on her parents' Instagram handles.
Currently, Marci is relishing a blissful family life with her husband Ryan and daughter Willett.
Suggested Read: Emily O'Brien Bio, Age, Married, Partner, Family, Net Worth
Parents And Siblings
Although Marci has opened up about her married life and baby, she hasn't shared any information about her parents and her early life. The names of her parents aren't known.
However, she has a younger sister who is named after Kayla Brady, an iconic character from Days of Our Lives.
Marci Miller's Net Worth
The American actress Marci Miller has been active in her professional career for more than a decade and has appeared in many movies and TV series. Among all, she is best known for appearing in Days of Our Lives from 2016 to 2022.
Marci's portrayal as Abigail Deveraux has helped her garner both fame and fortune. She reportedly received a huge salary by appearing in the soap opera.
Her salary so obtained has helped her amass a huge fortune. The exact value of Marci Miller's salary is not yet known; however, her net worth is estimated to be more than $1 million.
Short Wiki
Marci Miller, who is currently at the age of 33, was born in the year 1988 in North Liberty, Indiana.
 
Her birthday is on August 2 and her zodiac sign is Leo.
 
She attended John Glenn High School where she was very good at basketball and theatre.
 
She also learned vocal performance at Bethel College.
 
Since Marci wanted to pursue a career in acting, she studied Film Master Class at Baron Brown Studio.
 
Marci debuted in 2009 with the role of Brandi in The Perfect Gift.
 
Her height is 5 feet 4 inches (1.63 m).