In the second season of Never Have I Ever, fans will get to see much more than Devi's struggle with family, high school, and sexuality. Brace yourself to see a love triangle between Ben, Devi, and Paxton including other complex storylines.
While we are talking about the Netflix series and its love triangle, let us help you to know whether Jaren Lewison, who portrayed the main character Ben Gross, is dating in real life or not.
Dating Life, Girlfriend
Season 1 of Never Have I Ever ended with a kiss between Ben and Devi after Ben helped Devi reconcile with her family.
It was gripping to see how Devi's archenemy turned her supporter to her potential love interest. Although Ben and Devi match in so many ways, we have to watch what season 2 holds for their relationship?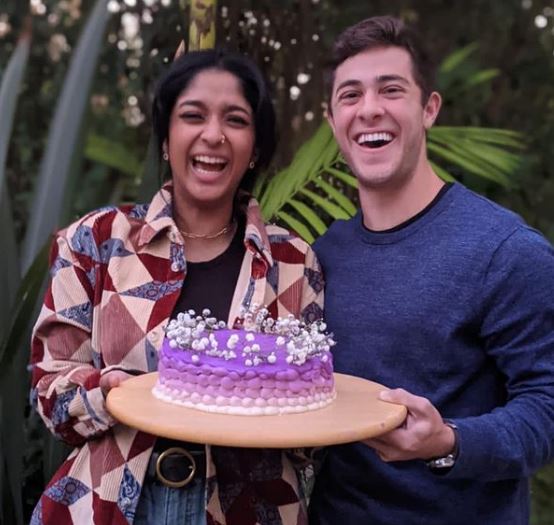 But to know Jaren's relationship status in real life, you don't have to wait that long.
Jaren is single as of June 2021. The actor hasn't been dating anyone off-screen and neither has given the hint of his possible girlfriend on social media.
The 20-year-old actor seems to be too busy to be dating. He is currently immersed in inclining his professional career to the new height of success.
Career And Net Worth
Jaren has been acting since he was 5 years old. He debuted in the year 2008 with the role of Joshua on Barney & Friends. He appeared as Joshua in various episodes and videos from the year 2008 to 2011.
In 2010, Jaren appeared in 1 episode as Young Robert in Lone Star. Two years later, he landed the role of Roman DiRizzo in Bad Fairy.
Jaren appeared as Jack Ruby in the 2014 American comedy-drama film called "Men, Women & Children." His other acting credit includes Away and Back (2015), A Horse Tale (2015), Tag (2018), and 90 Feet from Home (2019).
With each passing year, Jaren has been garnering rising fame and success from his acting career. Likewise, he has been receiving a wonderful fortune from his career at such a young age.
Although Jaren's net worth hasn't been revealed yet, it can be speculated to be in thousands of dollars on the basis of his work credits and success.
Short Wiki
Jaren Lewison was born in 2000 in Dallas, Texas, U.S. Jaren, whose birthday is on December 9, is currently 20 years old.
 
Jaren is very close with his family and seldom exhibits his love for his parents and sister on Instagram. He has a sibling sister named Mikayla Lewison.
 
He graduated high school in 2019 and is currently is majoring in Psychology with minors in Forensics and Criminology at the University of Southern California.