The Canadian actor and comedian Martin Hayter Short has attained pantheon status in the comedy world. The veteran actor, who has won two Emmys and a Tony, is known for his scene-stealing roles in Three Amigos, Father of the Bride, and Morning Show.
He is also known for his commendable work in SCTV and Saturday Night Live.
Is Martin Short Married Now?
The Saturday Night Live star Martin Short is not married now but was bound in a marital relationship with his late wife, Nancy Dolman, for 30 years.
His Married Life With Late Wife
Martin Short was married to actress Nancy Dolman for three decades until she died after a battle against cancer.
Martin met his late wife during a Toronto production of "Godspell" in the year 1972. The couple soon began dating and got married in 1980.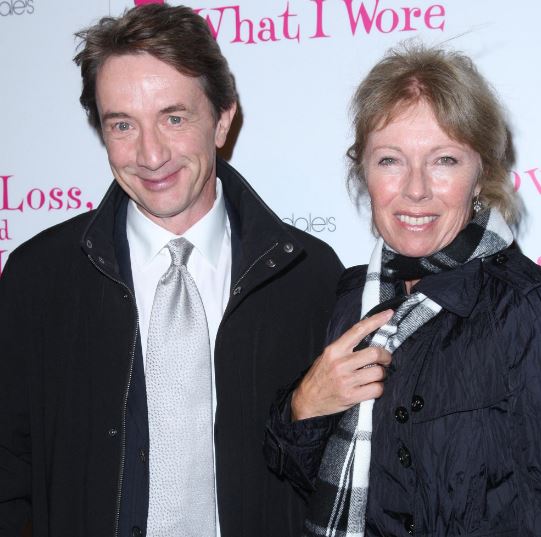 They have three children together- two sons Henry, 31, Oliver, 28, and a daughter named Katherine, 25.
Nancy was diagnosed with ovarian cancer in 2007 and passed away on August 21, 2010.
Even after the death of his wife, Martin still communicates with her. Nancy's demise has pushed Martin to take more risks in life. Opening up about his life after his wife's death with AARP magazine in 2019, the actor said,
"Our marriage was a triumph, so it's tough. She died in 2010 but I still communicate with her all the time. It's 'Hey Nan,' you know? How would she react to this decision or that, especially regarding our three kids."
He continued,
"I believe that when people die, they zoom into the people that love them. The idea that it just ends, and don't speak of them – that's wrong….to me, she's still here."
What Is Martin Short's Net Worth In 2021?
The comedy giant has experienced a fair share of ups and downs in both his personal and professional life. With all the hard work, dedication, and passion, Martin has been able to place his career at the summit of success.
The 71-year-old Canadian actor and comedian, who has two stars on Canada's Walk of Fame, has amassed a whopping net worth from his prolific career. As of 2021, Martin Short's net worth is estimated to be $40 million.
Martin is also a singer and writer.
Short Wiki
Canadian actor Martin Short was born in the year 1950 in Hamilton, Ontario, Canada. His birthday is on March 26.
 
Martin was born to parents Charles Patrick Short and Olive Grace.
 
His father was a corporate executive and his mother was a concertmistress of the Hamilton Symphony Orchestra.
 
Martin grew up with his four siblings.
 
His brother David died when he was 12, his mother when he was 17, and his father when he was at the age of 20.
 
Martin and his late wife Nancy adopted their three kids.
 
Martin Short's height is 5 feet 7 inches (1. 71 m).