Dan Harris is an American journalist who believes in using his voice to change the world. The former ABC News correspondent is popular for anchoring Nightline and co-anchoring Good Morning America.
Apart from that, he is known as an author, a master at meditation, and a loving father.
Dan Harris Married Life
The former ABC News anchor is relishing a prolific career and a blissful family life at the same time. He is married to Bianca Harris.
His wife Bianca is a Doctor by profession with whom he has been bound in a marital relationship for around 14 years.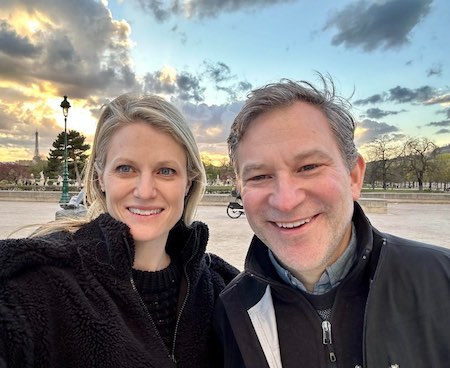 Dan and his beautiful wife got married back in 2009 in the Bahamas. Dan states that marrying Bianca is the single best decision that he has ever made.
The biggest lesson that he learned through marriage which also has kept his married life strong and happy is,
"The more you open yourself up to other people's experiences and concerns, the happier you are."
Dan and Bianca have been blissfully married for many years now. Although Bianca opts for privacy in her personal life, she is often seen on her husband's social media handle.
Dan has been giving insights into his married life and his relationship with his wife through his social media posts.
The duo went to Paris in April 2023 where Dan broke his no-selfie rule and shared the picture on his Instagram handle.
Suggested Read: ABC Deiah Riley Family, Husband, Salary, Net Worth
Dan Harris Children
As for Dan Harris' kids, Dan and Bianca are parents to cute little Alexander who has added more happiness to their life. Alexander was born on 15 December 2014.
Just a day after his birth, Dan shared a picture of his wife holding their newborn baby on Instagram and announced his arrival.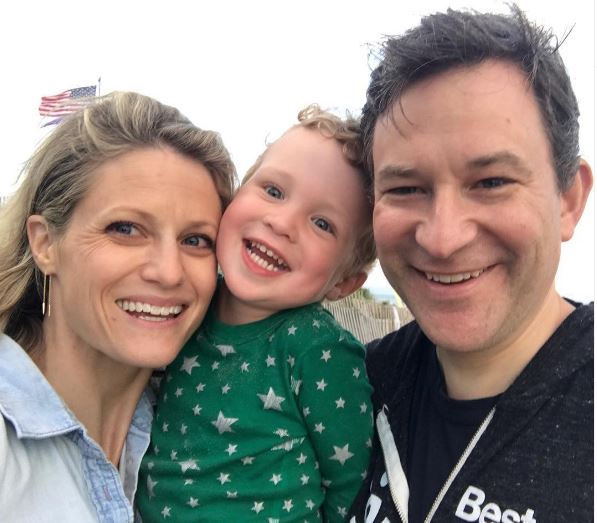 Since then Dan has been sharing the journey of fatherhood on social media and gives his fans updates about their son who will be 9 years old in 2023.
In June 2023, Dan went on a 10-day trip with his son. The father and son duo went to Vegas, Nola, and Jackson Hole.
Family Background- Parents And Siblings
Dan was born to Jay R. Harris and Nancy Lee Harris. Both his parents are scientists.
His mother is a well-established medical professional who is a pathologist at Massachusetts General Hospital in Boston.
Likewise, his father works at Harvard University as the chair of the radiation oncology residency program.
Dan has a brother named Matthew Carmichael Harris who is a successful venture capitalist.
Since the Harris brothers had different interests, they didn't have a good relationship while growing up; however, they now have a great relationship.
Suggested Read: ABC News Alex Stone Wiki, Age, Married, Family, Net Worth
What Is Dan Harris' Net Worth?
When Dan realized he didn't have to follow in his family's footsteps, he decided to follow his passion in journalism. He was one of the recognized faces of ABC News until he left the network in September 2021.
Dan Harris left ABC News to host his mental health podcast, Ten Percent Happier.
With almost two and half decades of experience in the field of journalism, Dan has interviewed various important people, covered presidential campaigns, wars, and volunteered to go overseas.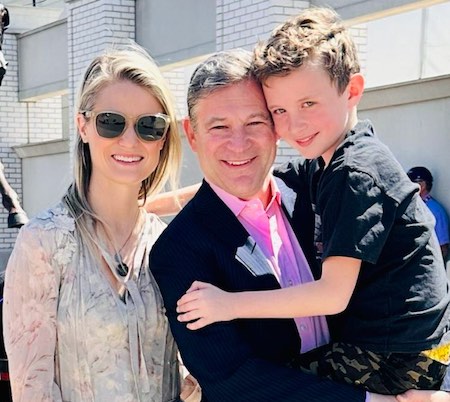 He has made a name for himself assembling both fame and fortune. There is no doubt that Dan received a wonderful salary from ABC News.
According to Glassdoor, a news anchor at ABC News received around $72,348 as an annual salary. The salary ranges from $54k- $99k depending on various factors.
Currently, Dan Harris is earning some money through his podcast, as a speaker and author.
Nevertheless, Dan's net worth has been a matter of mystery.
Despite that, with the success that he has attained as a journalist, his net worth is speculated to be above $5 million in 2023.
Suggested Read: What Is ABC Denis Phillips Net Worth? Insight Into His Salary & Earnings
Short Wiki
Daniel (Dan) B. Harris was born in 1971 in Newton, Massachusetts, U. S. He is currently at the age of 52.
 
Dan's birthday is on the 26th of July and his zodiac sign is Leo.
 
He attended Colby College in Waterville, Maine from where he graduated in 1993.
 
Dan once used to self-medicate with recreational drugs when he became depressed. He had a live panic attack on "Good Morning America" in June 2004 which ultimately landed him into meditation.
 
He has penned down his road to recovery and the changes that meditation practice brought in his life in his book "10 Percent Happier," which was released in 2014.