Lana Zak is a Korean-American journalist who has won multiple Emmy, Peabody, Frontpage, Edward R. Murrow, and DuPont awards. She has anchored major breaking news stories for several years. Prior to joining CBS News, she was a multi-platform and political correspondent of ABC News for around 14 years.
Rising in the position from anchor to producer, Lana has appeared on almost every platform like broadcast, radio, print, and digital. Currently, she is working as an anchor for CBS News as its evening and principal weekend anchor.
Who Is Lana Zak Married To?
Lana Zak tied the wedding knot with her longtime boyfriend Seth Aaron Andrew on 21st August 2004. They had an outdoor wedding ceremony at the Roger Williams Parks which was scheduled for 5 p.m. To acknowledge the multireligious heritages of both bride and bridegroom, the ceremony was led by Rev. Janet Cooper-Nelson.
Her husband Seth is the founder of Democracy Prep Public Schools and a social entrepreneur. Seth currently works as a builder at Stealth. Seth has been a co-founder of Washington Leadership Academy and is also the CEO of Democracy Builders. Additionally, he has worked as a senior advisor at Johns Hopkins University School of Education, The White House, and the U.S. Department of Education.
How Did Lana Zak And Her Husband Seth Meet?
Lana and her husband Seth first met at Northwestern University in Chicago during a summer debate program. Lana was studying at the Bettendorf High School whereas Seth was studying at the Bronx High School. Both were officers of their school debate team and they were about to enter their senior year of high school. The duo even had one face-to-face debate on the topic " America's China policy." The debate between the two was won by Lana but who would have known that would be the very beginning of their romantic journey.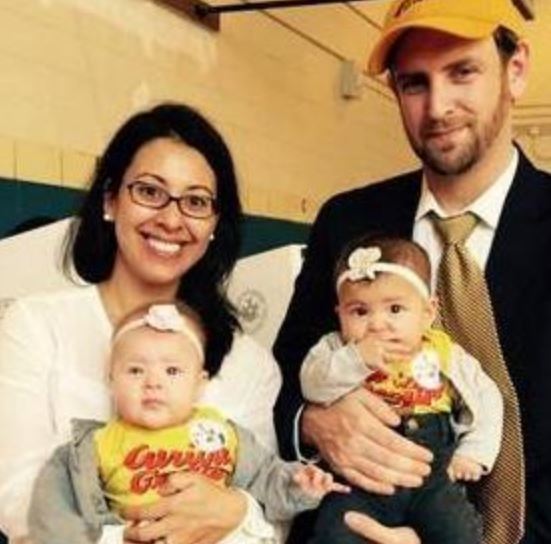 Although they lived far apart, their passion for the spoken words drew them toward each other. Lana even broke up with her boyfriend she was dating because she had a feeling that Seth was the one for her. The duo stayed in touch for a while until May when Seth flew to Iowa after winning $1,000 in a debate competition to take Zak to her senior prom.
Their long-distance romance continued even after they went to different Universities. Lana attended the University of Iowa while her partner attended Brown University. However, the duo only realized that they were so in love with each other one night when they were enjoying the rain and wandering up the street to the main green at Brown at 3 a.m.
After their epiphany, Lana had to go to South Korea as she had won a Fullbright scholarship. Seth then followed her planning to have a 2-week visit but stayed for around 8 months.
While in South Korea, the duo traveled to Ullung Do off the eastern Korean coast, the ancestral island home of Lana's mom's family. The ancestral home travel became the most unforgettable moment for Lana and Seth as they got engaged on the trip there.
Lana Zak Children
Lana Zak is a mother of 3 children: twin daughters and a son. Lana and her husband named their daughters Lennox Yang and Zannah James. The twins were born in June 2014. The news of her pregnancy first came to light in January 2014 via Facebook.
Likewise, in May 2018, they announced that they are expecting their third child, a baby boy. They even nicknamed their son "Omega" before his arrival. However, the real name of their son is yet to be revealed. As of now, Lana and her family of 5 currently reside in New York.
Lana Zak Parents
Lana Zak was raised by her Korean mother Jane Michong Zak, and her Polish father in Bettendorf, Iowa, United States. Lana was born in South Korea but her family later moved to the United States. Lana comprises of mixed ethnicity as her dad is Polish and Roman Catholic whereas her mom is Korean and Buddhist.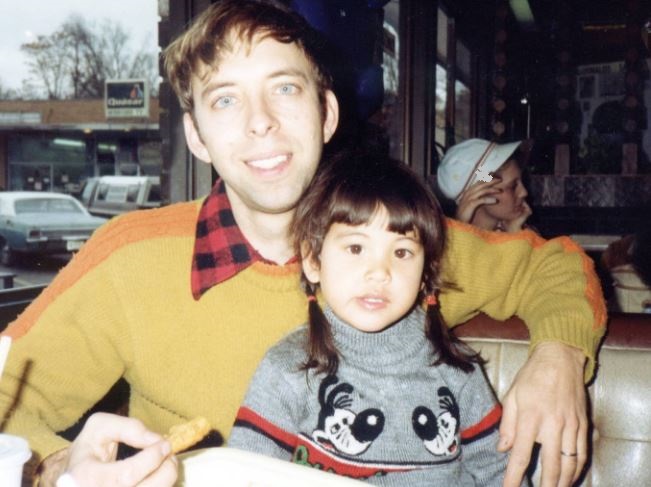 Lana Zak Net Worth & Salary
Lana Zak joined ABC News in 2006 as a reporter and producer. After nearly 10 years and 8 months of experience, she started her journey as a multi-platform correspondent and soon started working as a political correspondent. She joined CBS News in January 2020 as an anchor after around 14 years of experience with ABC News.
As of now, Lana is the evening anchor and principal weekend anchor for CBS News streaming networks, and her net worth is estimated to range from $1 million to $5 million. The average salary of a CBS News reporter is around $73k per year, according to payscale.
Short Wiki
Lana Zak was born on 29th December 1979 in South Korea.

Lana attended Bettendorf High School and later graduated in 2000 from the University of Iowa with a Bachelor of Arts degree in political science and journalism-mass communication.

Lana earned Masers of Public Policy, International Security, and Political Economy from Harvard Kennedy School in 2003.

Lana initially started working as associate director of policy at the City of Providence.

Lana also has 2 years of experience as a Communication officer at Columbia University in the City of New York.

Lana Zak is American by nationality.

Lana Zak celebrates her birthday on 29th December so her zodiac sign is Capricorn.

As for her age, Lana Zak is 42 years old and will turn 43 on her birthday in 2022.

As for the height of Lana, she is around 5 feet and 6 inches tall (1.68 m).