The 2 times NCCA Champion, Al Horford has had a successful NBA career. Al currently plays as the center/power forward for the Boston Celtics of the National Basketball Association.
His professional basketball career spans multiple seasons racking up various achievements in the process. Not just a professional career, Al has also succeeded in his personal life by finding a loving wife with whom he is relishing a blissful family life. Let's find out more about his married life, wife, and children here.
Who Is Al Horford's Wife?
Besides all the success as a basketball player, Al Horford's real and valuable achievement in his life is his wife, Amelia Vega.
Amelia Vega, who has been married to the basketball player for more than a decade, is a Dominican beauty queen, model, singer, and author.
She is the winner of the Miss Universe 2003 pageant, becoming the youngest winner since 1994 and the first-ever Miss Universe from the Dominican Republic.
Amelia was born in the year 1984 and celebrates her birthday on November 7. The beauty pageant winner Amelia is currently at the age of 37 and stands tall at the height of 6 feet 2 inches.
She recorded her first-ever demo at the young age of 15 and eventually started her musical career. Her first single "Pasa Un Segundito" released in 2010 became a top Latin song in just 2 days.
Amelia has also tried her hands at acting by appearing in the movies like The Lost City (2005) and Homie Spumoni (2006).
Suggested Read: Aaron Nesmith Dating, Girlfriend, Family, Net Worth
Married Life And Children
Although both Al and his wife Amelia are from the Dominican Republic, they met in Boston in 2006. The duo eventually developed strong chemistry between them and began dating.
Al then got married to his then-girlfriend Amelia in a beautiful wedding ceremony on December 24, 2011.
Al has now been married to his life partner for more than ten years and is a parent to four cute children.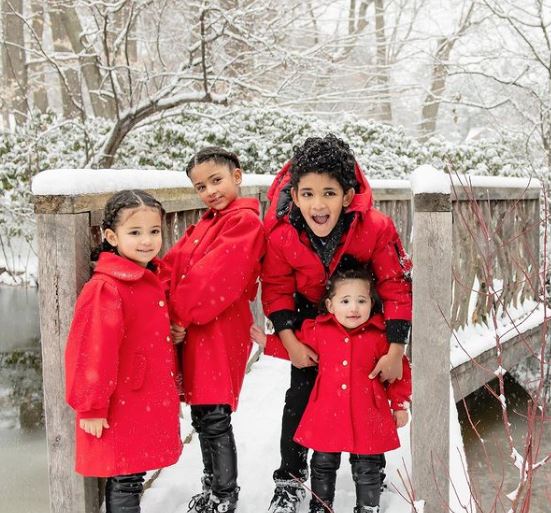 Four years after the wedding, Amelia gave birth to the couple's first child- a son named Ean Horford in February 2015. The news of Amelia's pregnancy was shared by Al through his Instagram in September 2014.
Suggested Read: Luke Kornet Wiki, Age, Married, Wife, Parents, Net Worth
A year later, the family of three was joined by the couple's second child and their first daughter Alia Horford Vega. Their third child, daughter Ava Horford Vega was born in July 2018. Likewise, their fourth child, daughter Nova Horford Vega was born in January 2021.
Al Horford Net Worth
According to Celebrity Net Worth, the Dominican professional basketball player Al Horford has a whopping net worth of $60 million. He has been able to assemble his net worth through his salary, signing bonuses, and endorsements. His salary is estimated to be $26.5 million, as of writing.
Suggested Read: Is Jaylen Brown Dating? Girlfriend, Family, Net Worth
Short Wiki
The Boston Celtics player Al Horford was born on June 3, 1986.
 
His parents' names are Tito Horford and Arelis Reynoso.
 
He has 5 siblings- three brothers named Josh, Jon, and Christian and two sisters named Anna and Maria.
 
Al, who is currently at the age of 35, has Gemini as his zodiac sign.
 
He attended Grand Ledge High School and the University of Florida.
 
He is 6 feet 9 inches tall (2.06 m) and his listed weight is 240lb (109 kg).