Leah Marlene, who started her American Idol journey by singing One Direction's Steal My Girl in the audition round, is now one of the top 7 contestants of the singing reality show.
Leah is a singer, songwriter, and composer who has loved music since a very young age. Today, her love for music has introduced her to the world through the American Idol platform.
Short Bio, Age
The American Idol contestant Leah Marlene was born in the year 2001 and is currently 20 years old. Her birthday is said to be on June 25 so she will turn 21 on her upcoming birthday in 2022.
She is originally from Toronto, Canada but has been living in Illinois since her parents relocated there.
Leah has been performing on stage since she was 10 years old. She has been performing live throughout Illinois, Nashville, and Canada.
She has been writing, recording, and performing since her high school days. As for her education, she attended Belmont University in Nashville. She studied the Bachelor of Science in composition and Honors Program for two years before dropping out.
Currently, Leah Marlene is indulged in American Idol and is also preparing for her next album.
Suggested Read: American Idol Jay Copeland Wiki, Age, Dating, Girlfriend, Family, Net Worth
Family, Parents
Leah Marlene wouldn't have been here today without the support from her parents. She was introduced to music by her father Derry Grehan who has been a constant support system in her life.  
Talking about her parents, her father Derry is a singer and songwriter. He is also the main guitarist in the Canadian band called Honeymoon Suite.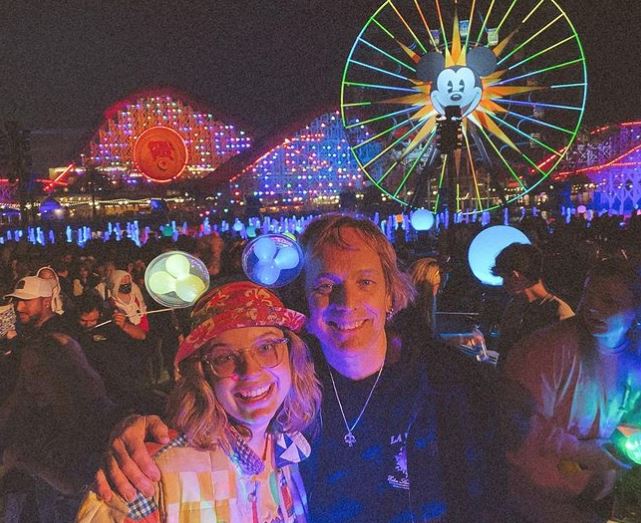 Leah was taught to play guitar and piano by her father. He was the one who imparted her passion for music by gifting her musical instruments and teaching her singing and songwriting.
Her mother's name is Deanna Grehan. She is a personal trainer by profession. A graduate of Normal Community High School, Deanna is also a Registered Yoga Teacher at Yoga Alliance. She has been active as a personal trainer since December 2008 after receiving her license from the American Council of Exercise.
Suggested Read: American Idol Noah Thompson Wiki, Age, Married, Children, Parents, Net Worth
According to Gossip Next Door, her parents met at a Peoria record store during Honeymoon Suite's tour. They eventually fell in love, had a long-distance relationship for many years, and got married on September 1, 1995.
Her father attended Fanshawe College and pursued a musical career after graduation.
As for her siblings, she has a brother named Shea Grehan. Her older brother Shea was born in the year 1998. He is a professional photographer expertizing in Portraiture, engagement, and weddings.
Suggested Read: American Idol Christian Guardino Wiki, Age, Family, Girlfriend, Net Worth
Dating, Boyfriend
With the rising fame garnered as the contestant of the American Idol season 20, Leah Marlene's personal life has intrigued many of her fans. Similarly, people are curious whether she is dating anyone right now or not.
Despite the fame, the singer has successfully kept her possible dating life away from the reach of the media. She has shrouded her love life with secrecy and hasn't revealed whether she has a boyfriend/partner or not.
Nevertheless, she has been linked with her fellow competitor, Fritz Hager. The duo has been rumored since they began sharing their adorable pictures with sweet captions on Instagram.
Well, they haven't commented on the rumors regarding their relationship. They might just be good friends and duet companions.        
Leah Marlene's Net Worth
Leah has been self-publishing her creative music since she was thirteen years old. She has collaborated with several other talented artists and has also performed on stage numerous times.
She released her album 'Many Colors' earlier this year in March which comprises the singles like 'Noise,' 'By the Wind,' 'Above,' 'Can't Keep Me Down,' and 'Statues.'
Leah has been earning a decent amount from her career. Although the exact value of her earnings and net worth are not yet known, her net worth in the coming years is speculated to be more than $1 million.