The New Zealand actress and producer Rose McIver is known for her roles in Power Rangers RPM (2009), The CW iZombie (2015-2019), A Christmas Prince, and its sequels.
Currently, she is portraying the role of Samantha (Sam) in the American television sitcom Ghosts. The CBS series revolves around the story of Samantha and her husband Jay who receives a beautiful country house which is inhabited by ghosts who died on the property throughout the ages.
Is Rose McIver Married?
Rose is not married but is in a romantic relationship with George Byrne. George is an Aussie photographer and visual artist. He is the brother of actress Rose Byrne.
Reportedly, the couple has known each other for quite a long time and are in a dating relationship since 2017.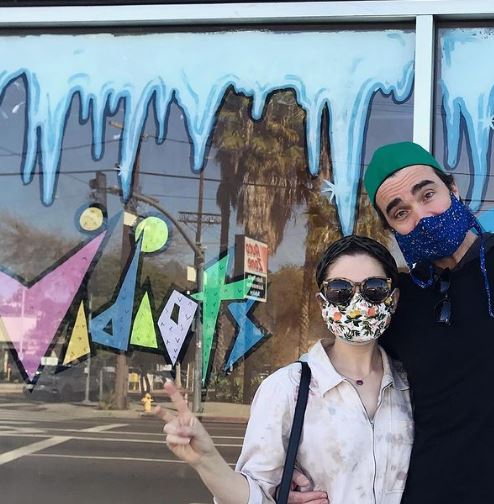 As for their wedding plans or marriage, neither of them has commented on this topic. The marriage is on the cards for the actress but it doesn't seem to be sometime very soon.
Dating Life With Boyfriend
Although Rose and George are not married, they relish a relationship like that of a husband and wife. They seem to be serious and totally have each other's back.
Rose is seen supporting George and his art exhibitions. Rose shares pictures with her boyfriend on various occasions, which exhibits their happy relationship.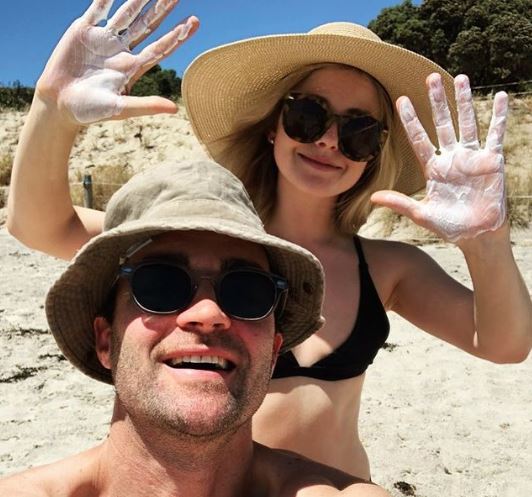 Rose and George have known each other for almost a decade. According to some sources, Rose met George in 2011 when she was still in a relationship with her ex-boyfriend Benjamin Hoeksema.
Rose and Benjamin dated for around twelve years from 2005 to 2017. And when the former pair parted ways in 2017, Rose and George started dating.
Rose currently lives with her boyfriend George at their beautiful house on the East Side of LA. They spent the lockdown together. Rose even shared glimpses of their life on Instagram.
Family Details
Rose McIver was born to her parents Ann "Annie" (née Coney) and John George Whitfield "Mac" McIver. Her father John is a photographer by profession and her mother is an artist.
Talking about her siblings, she has a brother named Paul McIver. Paul is a musician and former actor.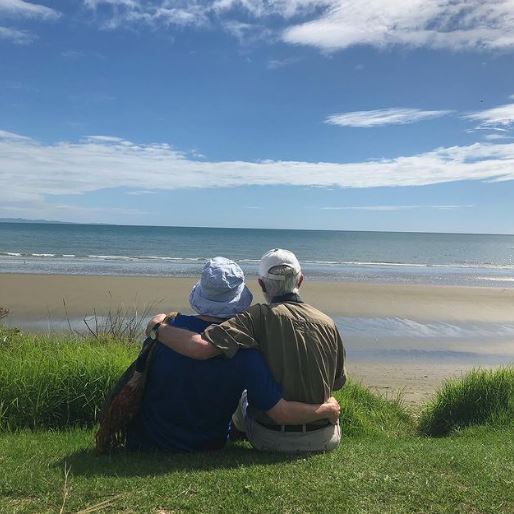 Like her love life, Rose occasionally gives glimpses of her family life on Instagram. Back in March 2018, she shared a sweet picture of her parents facing the beautiful Pohara Beach.
She also shared a series of old pictures with her brother on Instagram on Paul's birthday in March 2021.
Her parents currently reside in the house she grew up in.
Suggested Read: Ghosts Asher Grodman Wiki, Age, Dating, Girlfriend, Net Worth
Rose McIver Net Worth
Rose McIver has been active in her professional career since 1991. Her acting career spans more than three decades. In between these years, she has appeared in a wide range of national and international films and TV series.
Rose has been able to garner both fame and fortune from her acting career. Her net worth in 2021 is estimated to be in the range of $3 million to $5 million.
She is best known for her roles in iZombie, Power Rangers: RPM, Masters of Sex, Once Upon a Time, The Lovely Bones, Blinder, Petals of the Wind, and many more.
Recently, she appeared in the movies like Daffodils (2019), A Christmas Prince: The Royal Baby (2019), and The Princess Switch: Switched Again (2020).
Likewise, she was seen in TV series like iZombie (2015-2019), Woke (2020), and Ghosts (2021). She will also be seen in Unwanted as Kate/Emily.
Short Wiki
Actress Rose McIver was born as Frances Rose McIver in 1988 in Auckland, New Zealand.
 
Rose, who is currently at the age of 32, celebrates her birthday on October 10.
 
She attended Avondale College and graduated in the year 2006. She then joined the University of Auckland to major in Psychology and Linguistics. However, Rose did not complete her degree.
 
Her parents' names are Ann "Annie" (née Coney) and John George Whitfield "Mac" McIver.
 
She has a brother named Paul McIver.
 
Raised in Titirangi, Rose learned ballet and jazz until she was 13 years old.
 
Rose McIver is not married but is in a romantic relationship with Aussie artist, George Byrne.
 
Her net worth is estimated to be between $3 million to $5 million.