Hunter Wolkonowski aka Hunter Girl is one among the only 3 Platinum Ticket winners for the American Idol season 20 alongside Kenedi Anderson and Jay Copeland. Not only that, she is the first-ever "American Idol" to receive a platinum ticket. 
Hunter girl had initially received a golden ticket but was later surprised with the first platinum ticket when she was invited to Luke's bar in Nashville to perform. While Hunter is not performing music for herself, she works with veterans in music therapy which helps them to deal with PTSD in a therapeutic process.
Where Is Hunter Girl From?
Hunter Girl is from Winchester, Tennessee and her real name is Hunter Wolkonowski. However, she is more popular with her stage name "Hunter Girl." Hunter was born in Gruetli-Laager, Tennessee but at the age of 11, Hunter and her family moved to Winchester, Tennessee.
Hunter Girl Parents 
Hunter Girl was born on 24 May 1998 and she comes from a long tradition of military service. Her father Chris Wolkonowski is supposedly an assistant state conservationist who has been working in field operations at USDA-NRCS for more than 2 decades.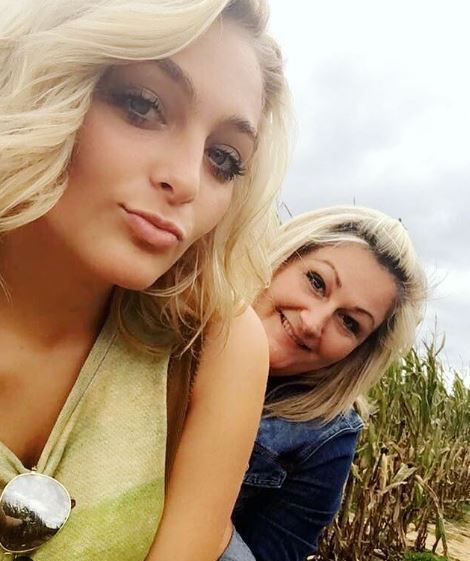 Whereas, her mom Urla Wolkonowski is said to have a double bachelor's degree from Tennessee Technological University and holds Mater's degree in Special Education from Middle Tennesse State University. Furthermore, as per Urla's LinkedIn, she has been active as a Special Education Teacher at Franklin County High School since October 2012.
Suggested Read: American Idol Noah Thompson Wiki, Age, Married, Children, Parents, Net Worth
Hunter Girl Siblings
Hunter is the eldest child of her parents and she has a younger sister named Rylan Wolkonowski. Rylan is Hunter's best friend who is 5 years younger than her and is 19 years old as of 2022. Rylan is currently studying at Belmont University. Both the Wolkonowski sisters seem to share a great bond together with their mom and grandparents.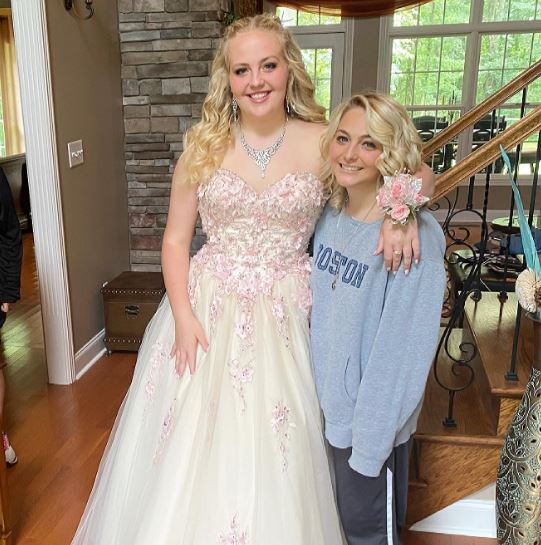 While the Wolkonowski sisters are often seen posting pictures with their mom and once in a while mentioning their grandparents, they haven't shared any pictures of their dad.
Suggested Read: American Idol Christian Guardino Wiki, Age, Family, Girlfriend, Net Worth
Does Hunter Girl Have Boyfriend?
Luke Bryan's favorite female country singer Hunter Girl hasn't gushed about dating anyone or having a boyfriend. While she is vocal about her relationship with her musical partners and family on her social media, she has concealed the details about her dating life. So, no information can be found about her present and past relationships. 
As Hunter is very much dedicated to her musical career, music can be considered her soulmate. And as the semi-finalist of American Idol season 20, Hunter may be focused on doing her best and winning the title. So, we can conclude that Hunter might be single for now.
Suggested Read: Fritz Hager Bio, Age, Dating, Girlfriend, Family
Hunter Girl Net Worth
Even though one of the recipients of the platinum ticket Kenedi Anderson quit the show unexpectedly after her performance in Hawaii, the other two are still competing for the American Idol title of 2022. 
Hunter currently works with several veteran organizations and music therapy organizations to help transform veterans' stories into songs in a therapeutic way. She is involved in organizations like Soldier's Child, Charlie, and Hazel Daniels Veteran Center, Freedom Sings USA, Operation Song, and Middle Tennessee State University. Hunter has also been leading Female Veteran on us Freedom Sings USA class since August 2020.
As a singer and songwriter Hunter's net worth is assumed to be around $300k. But Hunter's earnings will undoubtedly rise with the rise in her popularity and her song-writing skills.
Suggested Read: American Idol Leah Marlene Bio, Age, Parents, Dating & More
Short Wiki
Hunter started singing and performing just at the age of 3 at her grandfather's church.

Her grandfather passed away in December 2018.

Hunter started writing songs at the age of 9 and after her family moved to Winchester she also started competing in various singing competitions.

At the age of 15, Hunter won the 2014 Texaco Country Showdown.

Hunter graduated with a degree in the recording industry and music business from Middle TN State University's Music Business School in 2020.

After graduation, Hunter moved to Nashville and began performing at various gigs in downtown venues with her signature Ovation guitar.

During her college days, Hunter won various songwriting competitions including Nash Next and for 2-years in a row, she won the prestigious Nashville Songwriter Association International.

Hunter holds American nationality and comprises of white ethnicity.

Hunter Girl celebrates her birthday on 24 May so her zodiac sign is Gemini.

As for the height of Hunter Girl, she is around 5 feet and 6 inches tall (1.7 m and 170 cm).