Bianna Golodryga is an American journalist who has received various awards and accolades for her contribution to the field of journalism.
Bianna, who expertise in financial news and Russian political affairs, is currently working at CNN as its senior global affairs analyst and fill-in anchor.
Before that, she has worked for the networks like CBS, ABC News, and CNBC.
Who Is Bianna Golodryga's Husband?
Bianna Golodryga has been blissfully married to Peter Orszag for a decade. Her husband Peter is the CEO of Financial Advisory at Lazard Freres & Co LLC.
Peter has been working at Lazard since July 2018. He is also a columnist for Bloomberg LP and a member of the board of directors of Peterson Institute for International Economics since 2012.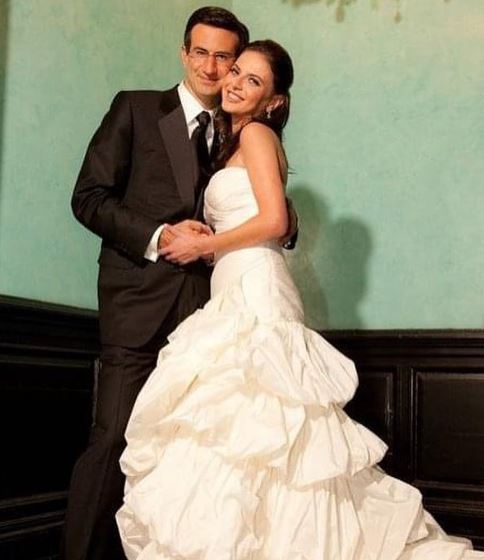 Previously, Peter was a nonresident senior fellow at The Brookings Institution from September 2015 to September 2017. He was also a member of the board of Robert Wood Johnson Foundation for 5 years from 2012 to 2017.
Peter also served as the director of the Office of Management and Budget at The White House from January 2009 to June 2010. Before that, he was the Director of the Congressional Budget Office from 2007 to 2009.
Peter is a summa cum laude graduate from Princeton. He attended the London School of Economics as a Marshall scholar from where he earned his Ph.D.
Talking about his parents, he was born to Reba Karp Orszag and Steven Alan Orszag. His father was a math professor at Yale and his mother was the owner and president of Cambridge Hydrodynamics.
Family Life With Husband And Children
Along with a prolific career, the American journalist Bianna Golodryga is enjoying blissful family life.
She was married to her husband Peter Orszag on September 24, 2010, at Capitale, an event space in New York. Married for almost 11 years, Bianna and Golodryga are parents to two children. Bianna is also a stepmom to Peter's two children, Leila and Josh, from his previous marriage which ended in divorce.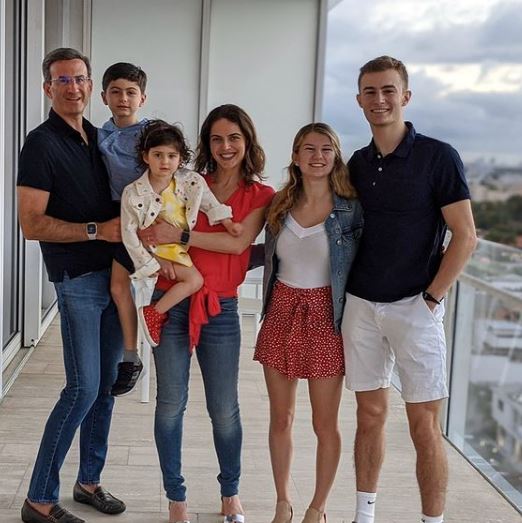 Two years after tying the knot, Bianna gave birth to their first child. The duo welcomed their son Jake in April 2012. And in May 2016, they were blessed with their daughter Maia.
Bianna has a very good relationship with her stepkids. She often exhibits her love for her husband and their children on social media by posting pictures with them with sweet captions.
Likewise, on Josh's 19th birthday, she shared a series of pictures with Josh and the rest of her family members stating how genuine her relationship with her stepkids is and how good Josh and Leila are to their younger half-siblings.
Josh is currently 19 years old and Leila is 21. They both attend Stanford University.
What Is Bianna Golodryga's Net Worth?
Bianna has been active in her career for around two decades. She started her television career in 2001 and has now successfully marked her place in her job.
In all these years, she has garnered huge fame and also has been receiving a wonderful salary from her job.
According to Payscale, the average annual salary of CNN employees in the United States is estimated to be $78k. In addition to that, they receive an average of $5k as a bonus.
Since Bianna has been working as the Senior Global Affairs analyst, on-air correspondent, and seasoned journalist at CNN, her salary is more than the estimated average base pay.
Likewise, her net worth assembled as an American television journalist is estimated to be more than $3 million in 2021.
Before joining CNN, Bianna worked as a CBS News correspondent from 2017 to 2019. She was the news and finance anchor at Yahoo! From 2014 to 2017.
Bianna is also known for co-anchoring ABC's Good Morning America from 2010 to 2014 as it was the most-watched Saturday morning news program during her tenure.
She began her career at CNBC as the bureau producer from the New York Stock Exchange. Before that, she worked in the financial services sector.
Short Wiki
The American journalist Bianna Golodryga was born in the year 1978 in Căușeni, Moldavian Soviet Socialist Republic, which is now Moldova.
 
Bianna, who is currently at the age of 42, celebrates her birthday on June 15.
 
She was born to a working-class family to parents Zhanna Golodryga and Vitaly Golodryga.
 
Her father is a retired mechanical engineer and her mother works for Phillips 66 as its chief digital and administrative officer.
 
For her early education, she attended the High School for the Performing and Visual Arts. She then the University of Texas at Austin from where she graduated in May 2000.