Robert Lee Williams is a professional basketball player who plays as center/power forward for the Boston Celtics of NBA. Securing a reputation as a fan favorite, he is nicknamed "Timelord".
While Robert himself is unknown where the nickname Timelord came from but it is considered an ironic reference to a few slips-up made by Robert after getting drafted by the Boston Celtics including missing flights and oversleeping an introductory conference call. Besides basketball, Robert is a homebody who shares a wonderful family with his partner.
Is Robert Lee Williams Married?
Boston Celtics Star is certainly not single but he has confined the details of his girlfriend. While it is known that Robert and his lady love are parents to 2 beautiful children it is still unknown if they are still dating or if they have got married.
Robert has never shared any details of his partner nor has he ever shared the wedding plans. But they supposedly are parenting their kids together and it is believed that they are yet to be pronounced as husband and wife. However, fans can't wait to know about the mystery baby mama of Robert's children.
Suggested Read: Al Horford Married Life, Wife, Children, Net Worth
Robert Lee Williams III Kids
The NBA Boston Celtics player Robert Williams III has 2 children, a daughter, and a son. Robert first announced the joy of being a father and the arrival of his baby girl by sharing the video of his first meeting with his baby girl on his Instagram.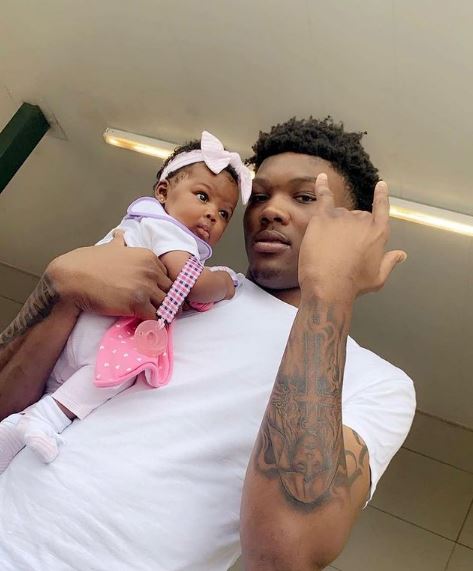 His daughter Ava Williams was born on 6th December 2018. Likewise, Robert and his partner were again blessed with a second child, a son in January 2022. Robert took Twitter to share the name of his son on 18th January 2022. The name of his son is Hendrix Rome Williams.
When asked if his daughter Ava understands what her dad does for a living, Robert replied, that Ava gets who he is. Moreover, Robert's children watch their father running up and down the court on the TV at home.
Additionally, Robert has been maintaining a work-life balance and is parenting his children with full love and care.
Suggested Read: Is Jaylen Brown Dating? Girlfriend, Family, Net Worth
Robert Lee Williams III Family, Parents
Robert Lee Williams was born as the youngest son of parents Robert Williams and mother Tondra Williams. He has an elder sister named Brittanni as a sibling.
Robert's parents got divorced when he was in elementary school. On the other hand, his older sister Brittanni moved out when Robert was in 6th grade.
His mom Tondra was a special-needs teacher who later worked at a cafeteria of the local middle school. After the divorce of his parents, his mom Tondra used to contemplate ways how she would put the next meal on the table and sobbed silently in her bedroom.
Suggested Read: Aaron Nesmith Dating, Girlfriend, Family, Net Worth
Robert Lee Williams III Salary, Net Worth
Robert Lee Williams was drafted by the Boston Celtics, 27th overall in the 2018 NBA draft. He initially signed with the Celtics on 5th July 2018 and signed a 4-year contract extension with the Celtics of $54 million in August 2021. So, Robert's net worth is estimated to be more than $5 million whereas his base salary for 2021/2022 is said to be around $3,661,976. 
Suggested Read: Sam Hauser Dating, Girlfriend, Family, Net Worth
Short Wiki
Robert Lee Williams III was born in Shreveport, Louisiana, on October 17, 1997.

Robert had never seen his mother cry until his family started facing financial adversity. His family's financial condition started to degrade after his parents got divorced and his grandmother fell ill.

At times his mom Tondra used to quit her job as a special-needs teacher to take care of Robert's cancer-stricken grandmother.

Robert Lee Williams attended North Caddo High School and later went to Texas A&M University.

Robert Lee Williams III holds American nationality and he comprises of black ethnicity.

Robert Lee Williams III celebrates his birthday on 17th October so, his zodiac sign is Libra. For his age, Robert is 24 years old.

As for the height of the NBA player Robert, he is 6 feet and 9 inches tall (2.06m) and his listed weight is 237 lbs (108 kg).