Nicolina Bozzo is one of the top 7 finalists who are one step closer to winning season 20 of American Idol. The brilliant singer with a powerful voice, Nicolina received a standing ovation, claps, and a golden ticket to perform in Hollywood during her audition.
She also won the hearts of the judges and audiences by transforming herself into The Little Mermaid's Ursula to perform 'Poor Unfortunate Souls' in the Disney night-themed chapter of the competition.
Nicolina Bozzo Wiki, Age
Nicolina Bozzo is a Canadian singer who has gained massive fame as a contestant in American Idol season 20. Nicolina was born in the year 2003 and is currently at the age of 19. Her birthday is on May 30 and her zodiac sign is Gemini.
Born and raised in the Greater Toronto Area of Canada, Nicolina attended St. Elizabeth Catholic High School from where she graduated in 2021.
According to Nicolina's LinkedIn profile, she worked at Omico Mechanical Ltd as a General Office Assistant.
Nicolina has been singing since a young age. Her parents realized her musical talent when she was just 6 years old.
Nicolina is active on Instagram with the username @nicolinabozzo where she has 49. k followers as of writing.
Nicolina Bozzo Family
Nicolina Bozzo's family has been supporting her to pursue her dreams. She is very close to her father Dave Bozzo who has been by her side in all ups and downs.
According to Gossip Next Door, her father Dave was born on 29 April 1975. As per the birthdate mentioned, he is 47 years old in 2022.
Her dad Dave previously worked at the health care facility. He was a health care mechanical inspector at Smith + Anderson for a year from 2014 to 2015. Before working at Smith + Anderson, he was an inspector of INVIRO Engineered systems for around two years from 2011 to 2013.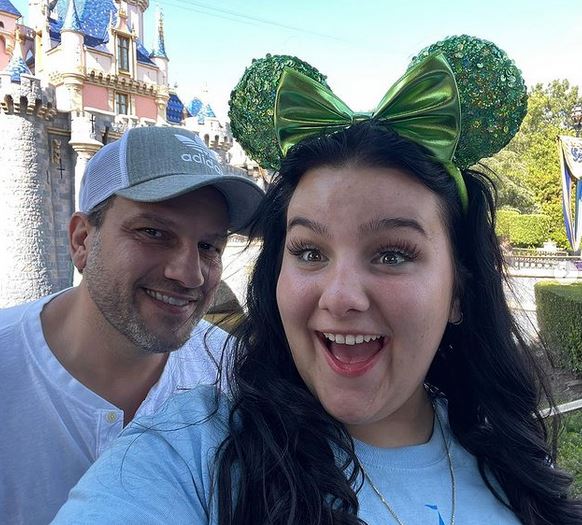 Talking about his education, he has a degree in Applied Technology in Construction Science and Management at GBC.
Unlike her father, there is no information about her mom. Some online news portals have stated that her parents divorced around 5 years ago. She and her siblings then moved home with their grandparents.
Nicolina shares a strong bond with her grandmother Carla Bozzo for whom she performed Leonard Cohen's Hallelujah on the show. Carla, whom she mentioned as her mother, observed the performance and cried.
As for her siblings, she has two sisters named Alessia and Isabella. All her family members are proud of her and are rooting for her journey on American Idol.
Nicolina Bozzo Dating, Boyfriend
Nicolina Bozzo doesn't seem to be dating anyone right now. The 19-year-old rising singer is currently busy inclining her career to a new height of success. She hasn't given any hints on her relationship status on social media and neither has shared pictures with any guy who can be guessed as her boyfriend.
Nicolina Bozzo Net Worth
Nicolina has just garnered fame with her appearance on American Idol. If she wins the singing reality show, she will sign a record deal with Hollywood Records. Reportedly, the winning artist will take home $250,000 in two lump sums. The winner will receive $125,000 at the time of signing the contract and the remaining amount after completing the album. The artist has to complete the album within four months.
Other Top 7 Contestants:
Suggested Read: American Idol Noah Thompson Wiki, Age, Married, Children, Parents, Net Worth
Suggested Read: American Idol Christian Guardino Wiki, Age, Family, Girlfriend, Net Worth
Suggested Read: Fritz Hager Bio, Age, Dating, Girlfriend, Family
Suggested Read: American Idol Leah Marlene Bio, Age, Parents, Dating & More
Suggested Read: American Idol Jay Copeland Wiki, Age, Dating, Girlfriend, Family, Net Worth
Suggested Read: American Idol Hunter Girl Bio, Age, Real Name, Family, Parents, Dating, Boyfriend