Hollywood idol Val Kilmer is the movie star of the '80s and '90s who was away from the screens for quite some time. However, he will now be seen in a couple of movies in 2020 and in the years to come.
The veteran American actor, Val Edward Kilmer, is best known for appearing as Bruce Wayne / Batman in Batman Forever (1995). Similarly, he is also notable for his roles in Willow, True Romance, Tombstone, The Prince of Egypt, MacGruber, and many more.
Ex-Wife; How They Met & Got Married?
Since Val has been able to establish a name for himself as an actor, musician, and artist, both his personal and professional life has sown the seeds of public interest.
Similarly, his married life with the British star Joanne Whalley was something that garbed huge media interest. He was previously married to his Willow co-star Joanne with whom he divorced in 1996.
Val and his ex-wife Joanne got married in 1988. When Val set his eyes on the British actress for the first time, he dreamed that he met the love of his life. After waking up from the dream, the Batman star immediately wrote a poem called, "We've Just Met but Marry Me Please."
Later, when he went to London, he saw a play there where Joanne was in it. He was so interested in her that he followed her to the pub after-party just to glance at her.
Since it was crazy, Val didn't make any move but two years later, the duo was cast together in Willow in 1987. The couple eventually began dating and got married a year later.
However, their relationship couldn't last long as they got separated after eight years of marriage.
Family & Children
In the course of their marriage, Val and Joanne extended their family by welcoming two children. The estranged couple is parents to a daughter named Mercedes Kilmer and a son named Jack Kilmer.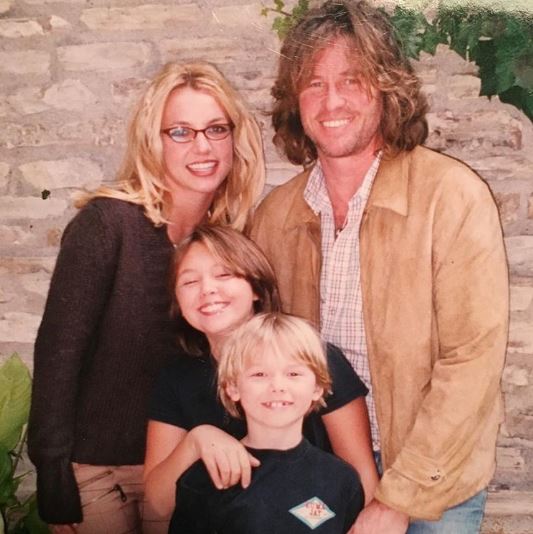 Mercedes was born as their first child on October 29, 1991. Four years later, Joanne gave birth to their second child, son Jack on June 6, 1995.
Mercedes stars with her dad in a new thriller Paydirt where Val will be seen as Sheriff Tucker.
Diagnosed With Cancer
It was the year 2015 when Val was taken to the hospital after he collapsed. As it caused a blood vessel to pop, he was bleeding out of his mouth which made his daughter think that he was going to die. After the diagnosis, the doctor said that he had stage four cancer.
Initially, the actor tried to cure his throat cancer without medical help but since his children are not Christian Scientists, they convinced him to have medical treatments.
After the tumor was removed, a tracheotomy was performed as part of his recovery which left him hardly able to talk. In the beginning, Val used to deny having cancer but now he and his family have been vocal about his cancer battle.
What Is Val Kilmer's Net Worth?
With the prolific career that Val has been able to relish with his hard work and talent, he has been able to amass both fame and fortune.
In the year 2020, American actor Val Kilmer's net worth is estimated to be $25million which is approximately £18.6 million.
Short Wiki
Val Kilmer was born as Val Edward Kilmer in 1959 in Los Angeles, California. His birthday is on the 31st of December.
 
He was born to his parents Eugene Dorris Kilmer (1921–1993) and Gladys Swanette (1928–2019). His father was a real estate developer and an aerospace equipment distributor.
 
When Val was at the age of 8, his parents got divorced. He was raised with his two brothers- Mark and Wesley. His younger brother Wesley was drowned in a Jacuzzi in 1977. Wesley, who was diagnosed with epilepsy, was 15 years old.
 
In 2020, Val Kilmer released his book titled I'm Your Huckleberry: A Memoir.
 
Recently, he appeared in A Soldier's Revenge and also made a cameo in Jay and Silent Bob Reboot in 2020. He is also set to appear in Paydirt, Top Gun: Maverick, and The Birthday Cake.