The romantic dramedy The Summer I Turned Pretty has introduced us to many new faces and among them is Christopher Briney. Christopher plays the role of Conrad Fisher alongside Lola Tung as Isabel "Belly" Conklin, Gavin Casalegno as Jeremiah Fisher, and Sean Kaufman as Steven Conklin.
In the series, Conrad and his brother Jeremiah are in a love triangle with Belly. But is Christopher in any kind of romantic relationship off-screen? Let's find it out!
Short Wiki, Age
Christopher Briney is an American actor and filmmaker based in New York City. He was born in the year 1998 in Connecticut. His birthday is on March 24 and his zodiac sign is Aries.
Christopher has spent most of his life in Connecticut where he spent most of his childhood playing baseball and biking around town.
He attended Waterbury Arts Magnet School where he took acting classes and discovered his passion for acting. Later, he enrolled at Pace University where he earned a BFA in Acting for Film, TV, Commercial, and Voiceover.
When Christopher is not working, he likes watching movies and taking pictures or pitching in the New York City Men's Baseball League (NYCMBL).
Christopher started acting professionally in 2018 with a short film titled Under the Covers. A year later, he wrote a short film named Paix. Christopher was recently seen in The Summer I Turned Pretty. Meanwhile, in 2022, it was announced that Christopher joined the cast of Dali Land.
Christopher's height is around 6 feet 1 inch (1.85 m). He is active on Instagram with the username @chrisbriney_ where he has 482k followers, as of writing.
Suggested Read: The Summer I Turned Pretty Cast Lola Tung Wiki, Age, Parents, Dating, Boyfriend, Net Worth
Family, Parents
Christopher was born to his parents Michael Briney and Kelly Briney in Connecticut. His grandfather's name is Richard Briney.
His father Michael was born in January 1958 and is currently at the age of 64. Talking about his dad's profession, he has been working at Thacher Proffitt & Wood since November 2014.
Christopher shares a strong bond with his dad and has expressed his love and gratitude for him through his social media posts.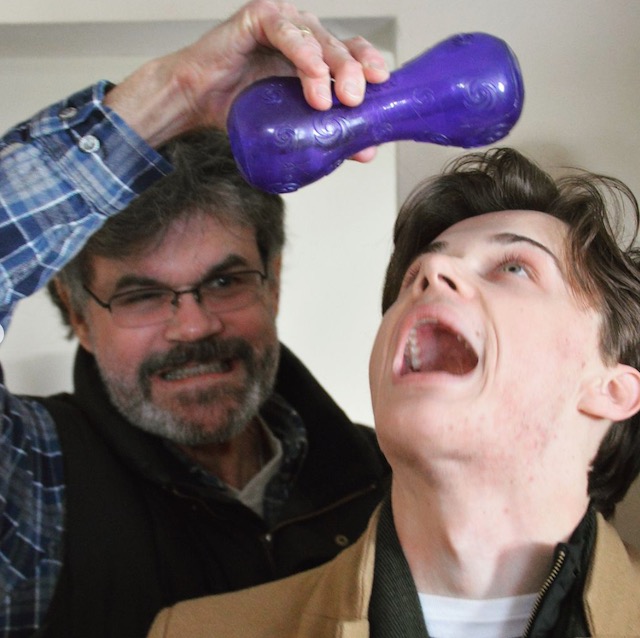 On the occasion of Father's Day in 2018, Christopher shared a series of pictures with his dad exhibiting his love for him through the caption. He wrote,
"I know you don't like pictures of yourself but I do, so you'll have to bare with me this time. Happy Father's Day to the best father and the best person I've ever met. All the time in the world wouldn't be enough to thank you for all you do for me. Love you, Dad"
His mom Kelly Briney used to love singing and acting from whom Christopher inherited his love for performing.
Kelly, who was born as Elverda Elise Kelly, has performed all around the country on tours including in New York, Connecticut, and New Jersey. She has performed with theatre groups at New Zenith Theatre, the Abbey of Regina Laudis, Seven Angeles Theatre, and Fairfield University.
Suggested Read: Gavin Casalegno Bio, Age, Movies, Net Worth, Dating, Girlfriend
She attended Wheaton College in Illinois from where she earned her Bachelor's Degree magna cum laude in Literature. She received her early education in Basking Ridge.
Kelly also worked at law firms in Connecticut, New York, and Chicago as a legal and administrative assistant. She also worked as a document specialist.
She also worked for The New York Times and The Wall Street Journal after she started her freelance graphic design and transcription business from home.
Kelly died at the age of 58 due to brain cancer.
As for his siblings, he has an elder sister named Michelle Briney. His sister Michelle was born in the year 1996 on February 13.
Suggested Read: David Iacono Wiki, Age, Family, Dating, Girlfriend, Net Worth
Dating Life, Girlfriend
If you are wondering whether Christopher Birney is dating or not then the answer to this question is 'yes.' He is currently in a relationship with Isabel Machado.
Isabel is an aspiring actress and singer based in New York. She also attended Pace University where she might have met Christopher. She also graduated with BFA in Acting for Film, Television, Voice Over & Commercial in 2020.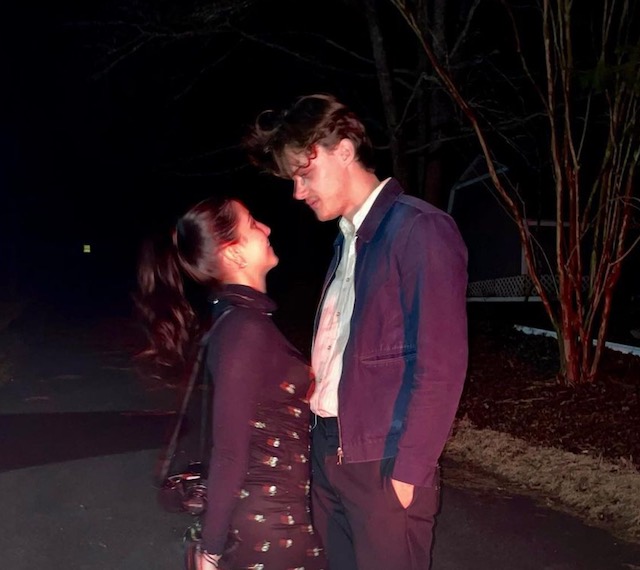 Isabel has appeared in a number of films, television series and theatre works. She has appeared in the movies like Akron, A Simple Vow, Reasons To Be Pretty, The Confrontation, To Make Do, and Minuet. Likewise, she is known for her performance in The Path To Paradise Web Series, Master Lock Webisodes, The Art of Peaking Too Soon, Men On Boats, If We Were Birds, Anne of Green, and more.
Suggested Read: Is Sean Kaufman Dating? His Wiki, Age, Parents, Net Worth
Both Christopher and Isabel have been sharing their pictures on their respective Instagram account. Recently, Isabel accompanied Christopher at the premiere of The Summer I Turned Pretty. Christopher shared pictures of the duo and other cast members from the event on Instagram.
Similarly, his girlfriend Isabel has shared many pictures with her boyfriend on her Instagram. Earlier this year in May, she shared a picture of the duo kissing in front of a beautiful sunset by the lake.
Christopher Briney's Net Worth
Christopher Briney has garnered massive fame by the portrayal of Conrad Fisher in The Summer I Turned Pretty. He also has received wonderful earnings from the series which has helped him amass a decent net worth.
Suggested Read: Is Jenny Han Married? Husband, Partner, Family, Net Worth
Christopher's net worth in 2022 is estimated to be more than $500 thousand now. Since he has landed a role in Dali Land and will also be seen in the second season of The Summer I Turned Pretty, his net worth is expected to be more than $1 million.