Fareed Zakaria is an Indian-American journalist best known for hosting CNN's Fareed Zakaria GPS.
Fareed is also a political commentator and author who has been an editor at large of Time and editor of Newsweek International.
He is also known for writing a weekly paid column for The Washington Post.
Fareed Zakaria Wife
The CNN host Fareed Zakaria was previously married to Paula Throckmorton.
His ex-wife Paula is a jewelry designer by profession. She is also a writer, meditation teacher, and speaker.
According to her LinkedIn, she has written a book called Too Busy for Enlightenment: A Skeptic's Guide To Higher Energy.
Paula has shared her experiences with higher energy and feelings of peace, joy, quiet, and love in her book.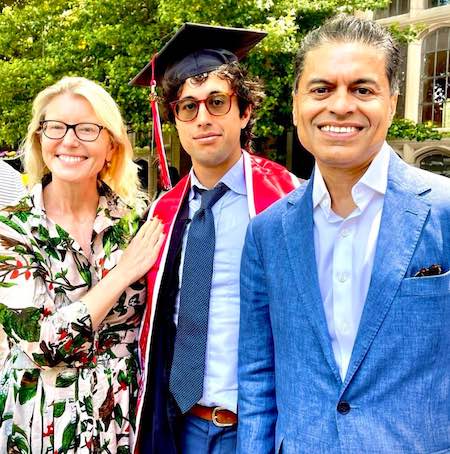 She hosts a meditation on Zoom every day. One can sign up for her meditation class through her website.
Additionally, Paula is also a business person.
As for Paula Throckmorton's education, she attended Harvard Business School and earned her MBA degree in 1998.
She also has a Master of Fine Arts in fiction writing from Sarah Lawrence College. Paula graduated MFA in 2010.
Fareed Zakaria's Married Life With Ex-wife Paula
Fareed and his ex-wife Paula got married in the year 1997 and got separated after two decades of marriage.
In July of 2018, Paula filed for divorce citing, an "irretrievable breakdown."
The lawsuit was filed seven years after the couple briefly separated in 2011.
During that time, Fareed acknowledged their trouble by issuing a statement stating that he had taken a separate apartment a few blocks away from the house that they used to share.
He further stated that they are trying to work things out and divorce is not on the horizon.
Seven years after the statement, Fareed and Paula's marital relationship ended in divorce.
After the amicable divorce, Paula now lives in Rhinebeck. She often spends time with her kids.
She was even seen at the graduation of their son Omar in May 2022.
Read About: CNN Pamela Brown's Family Life With Husband & Children!
Fareed Zakiria's Children
In the course of their marriage, Fareed and his ex-wife Paula became parents to three kids.
They have a son named Omar Zakaria and two daughters named Lila Zakaria and Sofia Zakaria.
Omar, Lila, and Sofia are often seen making appearances on their dad's Instagram handle.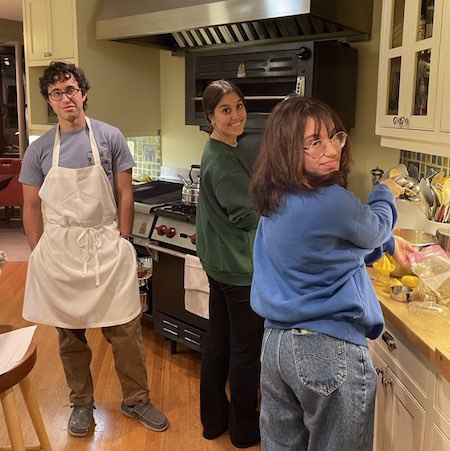 Earlier this year in August, Fareed went to Singapore with his kids. He even shared a picture with his daughters saying that Singapore is the best planned greenery of any modern metropolis that I have visited.
Likewise, he spent the 4th of July traveling to Mexico City with his son Omar.
Fareed often goes on hikes and skis with his son Omar. The father-son duo climbed up to the Aspen Highlands Bowl and skied down in March, according to Fareed's Instagram post.
Lila attends Wellesley College. Sofia is the youngest child of Fareed and Paula.
How Much Is Fareed Zakaria's Net Worth?
As a journalist and author, Fareed Zakaria has been able to assemble a huge net worth of $14 million. In the year 2023, his annual salary is estimated to be $5 million.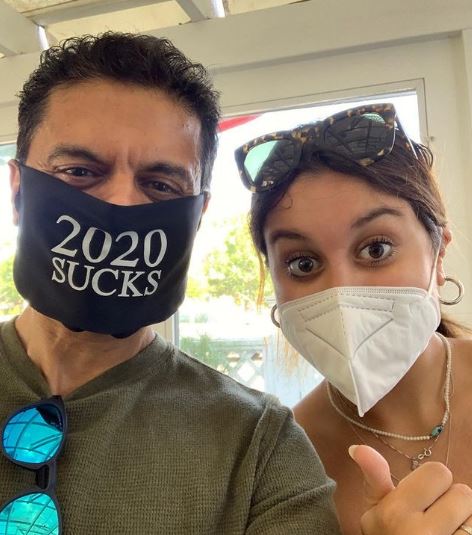 At the time of divorce, Fareed's worth was estimated to be $8 million.
The former husband and wife duo owned several properties including a $2.1 million estate in Rhinebeck, N.Y, and a $3.4 million Upper West Side townhouse.
You May Like: CNN Wolf Blitzer Married Life, Wife, Children, Net Worth
Short Wiki
Fareed Zakaria was born in the year 1964 and is currently at the age of 59. Fareed's birthday is on the 20th of January.
 
He was born to a Konkani Muslim family in Mumbai. Talking about his parents, his father's name is Rafiq Zakaria and his mother's name is Fatima Zakaria.
 
Fareed's father was a politician associated with the Indian National Congress and his mother worked for the Sunday Times of India as an editor.
 
His mother Fatima passed away at the age of 85 from Covid-related complications at Bajaj Hospital in Aurangabad, Maharashtra, India.
 
He is the author of books like Ten Lessons for a Post-Pandemic World, The Post American World and In Defense of a Liberal Education.
See More: CNN Poppy Harlow Married Life With Husband! Her Net Worth, Children